American football: BKT the presenting sponsor for U19 European Championship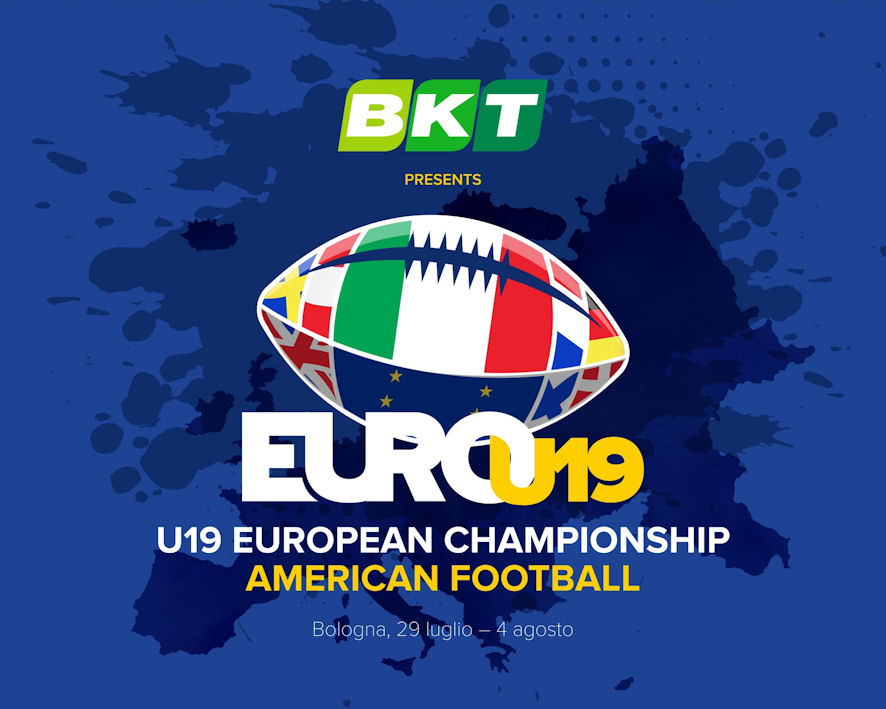 American football isn't a mainstream sport in Europe – not yet, anyway. But its fanbase on this side of the Atlantic is growing, and audience numbers will be helped by next month's 2019 IFAF Women's European Championship in the UK and – starting next week – the 2019 U19 European Championship in Bologna, Italy. Off-highway tyre maker BKT is presenting sponsor of the latter event.
BKT has entered into an agreement with FIDAF, the Italian Federation of American Football. This presenting sponsor agreement gives the BKT brand visibility at all games via stadium advertising as well as a presence within the championship's interview and awards area. Digital promotion includes the brand's inclusion in the FIDAF 'Gameday' app and on the federation's website and social media channels.
"For us, this is much more than a simple sponsoring activity, we are physically there – almost on the field, we could say – to cheer, to rejoice, and to applaud the sport. Our best wishes go to all athletes participating in the Championship and, sure, may the best team win," says Lucia Salmaso, managing director of BKT Europe.