Vredestein joins NAAC as Corporate Partner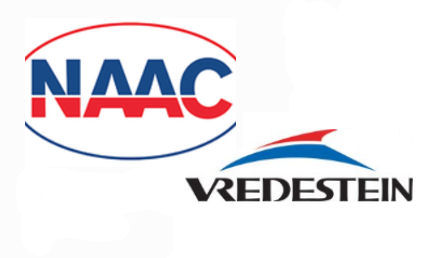 Vredestein has been engaged in the agricultural segment for over twenty years, and in the UK has now further reinforced its commitment to providing solutions for agricultural OEMs and end users by joining the National Association of Agricultural Contractors (NAAC) as a Corporate Partner.
The list of NAAC Corporate Partners includes all the big names in the industry, including leading equipment manufacturers such as Claas, Fliegl, JCB, John Deere, Krone and New Holland. In addition to Apollo Vredestein UK, the tyre industry is represented by Bridgestone, Michelin and Trelleborg.
The UK debut for the latest Vredestein products, including the Traxion 65/70, took place at the LAMMA show in January. The Vredestein Traxion 65/70 was created specifically for compact tractors such as those frequently used in vineyards, orchards and for municipal services. Vredestein also won the gold medal in the 'Driven Innovation' category of the Lamma Innovation Awards. The awards panel's 13 expert judges named Vredestein for this honour after examining the merits of the VF Traxion Optimall tyre.