The Parts Alliance open evening attracts 200-plus customers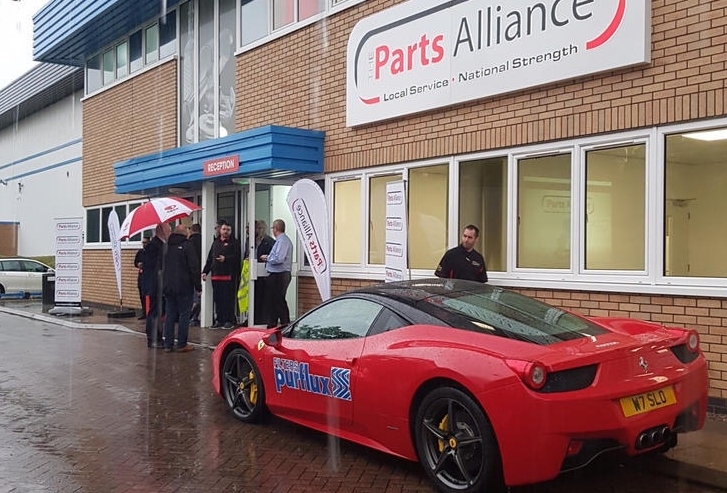 The Parts Alliance's new Midpoint Distribution Centre opened its doors for garage customers last week, attracting a total of 250 attendees including 25 key suppliers. The open evening, held on Thursday 13 June had originally been intended to take place at GSF Birmingham but was moved to Midpoint to involve eager customers of local branches of CES and Bromsgrove Motor Factors too.
Guests were given tours of the distribution centre and, undeterred by the weather, were treated to a barbecue courtesy of Schaeffler's LuK brand.
Dean Whitehouse, head of business development at The Parts Alliance, said: "We were delighted to see so many customers make the effort in spite of the awful rain. It's great to be able to show hundreds of customers the investment we're making to keep improving service levels and what goes on behind the scenes."
Branch staff took the opportunity to chat to customers away from the pressures of work as suppliers also reported strong interest in the technology and product developments they were explaining.
Simon Moore, head of marketing at The Parts Alliance, said: "Despite atrocious weather, we had an unbelievable turnout and it really showed the loyalty of our customers to make the effort through the floods.
"It was wonderful to see so many people there and our thanks go to our suppliers and staff for putting together a great open evening."