Sentury Tire USA moves to larger HQ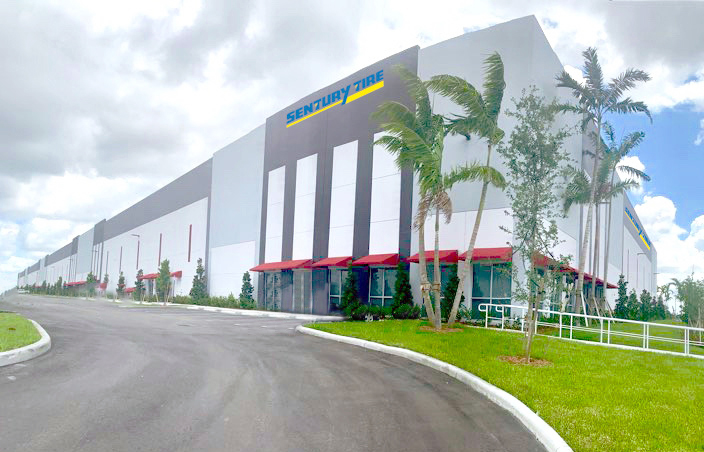 Plans for a new factory may be on hold, but Sentury Tire USA says demand for its tyre brands is growing – and this growth has necessitated the operation's move to a larger headquarters and warehouse. The new corporate office and warehouse, twice the size of the former location, is located in Hialeah, Florida.
"This new warehouse is a great addition to the company, as it is much larger than our prior warehouse, and has fantastic access to transportation links to expedite shipments to our Sentury Tire distributor customers," says Maxwell KC Wee, executive vice president of Sentury Tire USA. "The new office space accommodates the additional marketing, IT and support staff our company has added. Our business is growing, and we have ambitious plans for expanding our Delinte, Landsail, Sentury, Pantera and GroundSpeed brands.
"The Hialeah warehouse complements our existing warehouse in Rialto, California, which spans 140,000 square feet," Wee adds. "Both warehouses inventory all of Sentury's tyre brands. The increased capacity will accommodate more SKUs and larger quantities to expedite fill-in orders, ensuring our distributors always have the tyres they need."