Hamaton launches EU-Pro Hybrid 3.5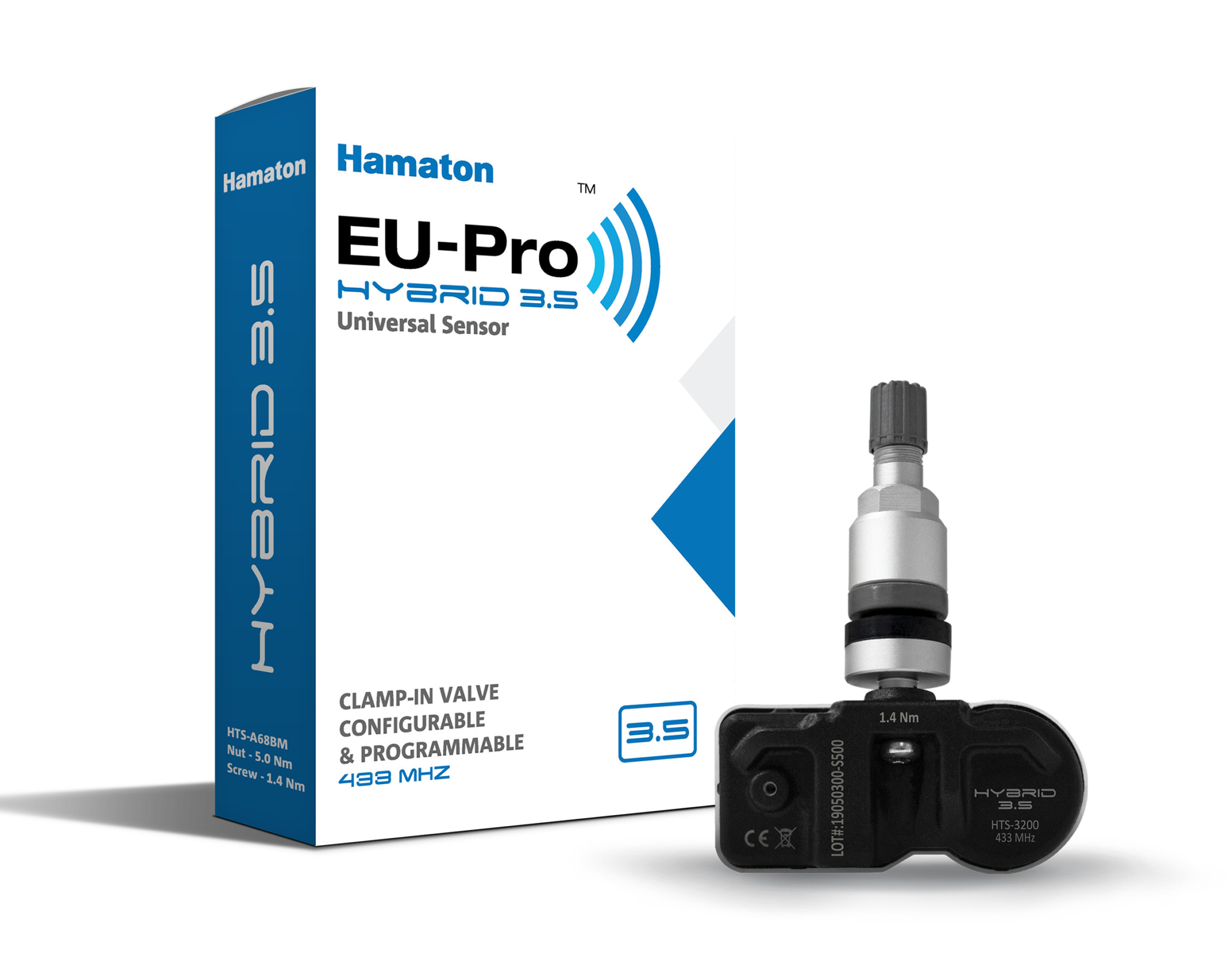 Hamaton launched its EU-Pro Hybrid 3.5 universal programmable sensor at Autopromotec at the end of May. The EU-Pro Hybrid 3.5 combines three new technologies in a lightweight yet durable housing, weighing just 26 grams thanks to a laser-welded rear cover.
According to the company, the EU-Pro Hybrid 3.5 is configurable, meaning its integrated protocols contain 99 per cent coverage of new European vehicles; programmable – new protocols can be added later, preventing stock from becoming obsolete; and comes with pre-programmed Multi-App code, which means it is ready to fit a wide selection of BMW and Mercedes-Benz models without programming.
EU-Pro Hybrid 3.5 sensors have three valve stem options. Its housing accommodates the most popular aftermarket Snap-In valve whereas Alloy and Black Clamp-In valves include a handy nut-over-cap feature. Therefore, users can remove/attach the nut while the cap is on, reducing the time it takes to fit a sensor to a wheel.
The EU-Pro Hybrid 3.5 is also compatible with leading manufacturer's diagnostic tools, including ATEQ and Bartec. Make sure you update your diagnostic tool to obtain sensor coverage.
In addition, Hamaton plans to offer "several fantastic bundle deals" that combine EU-Hybrid 3.5 sensors and the H47 – a brand-new diagnostic tool with integrated OBDII module.