Falken celebrating 20 years at Nürburgring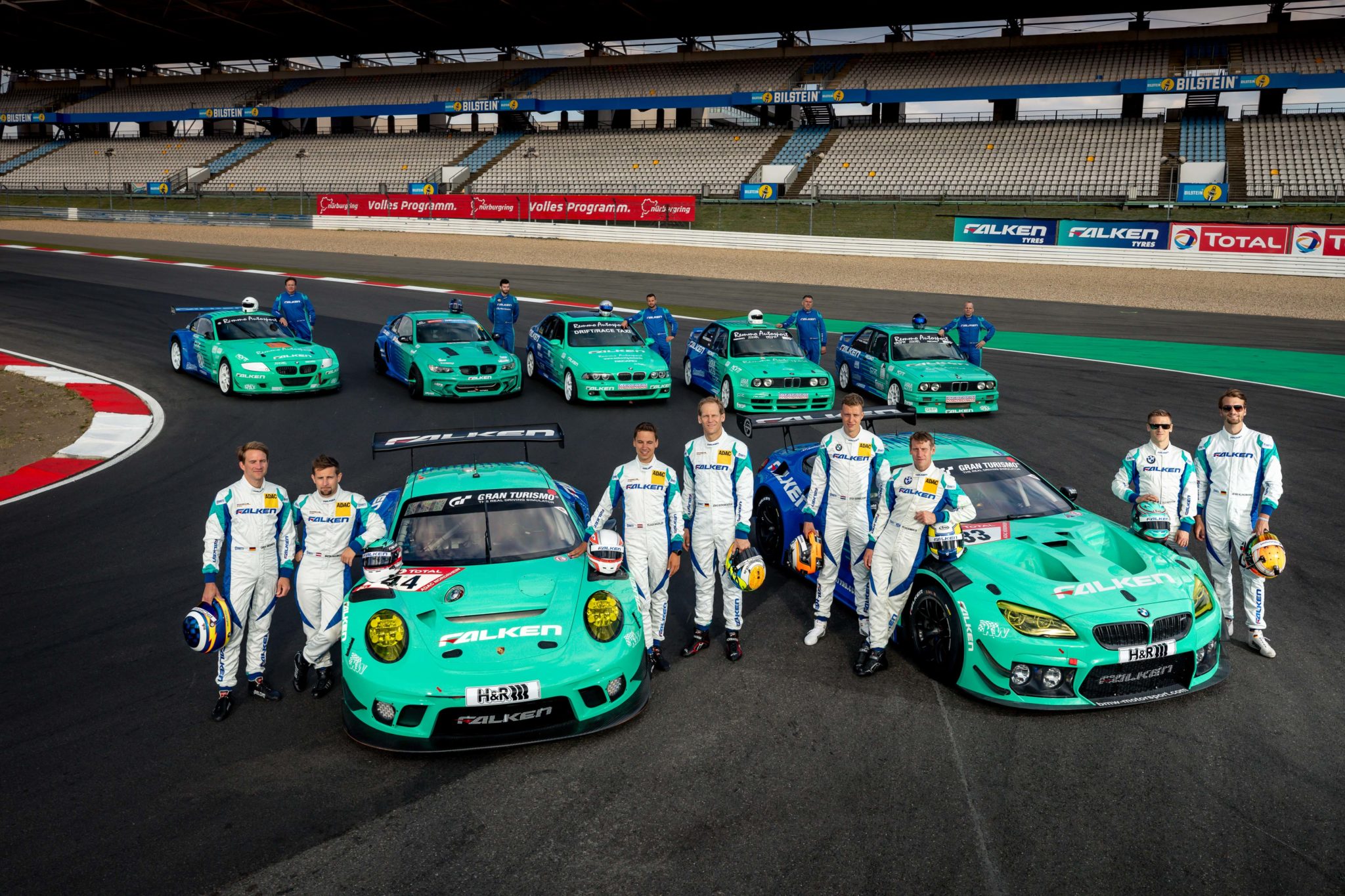 Falken Tyres is marking 20 years at the Nürburgring with sponsorship of the ADAC TOTAL 24-Hour Race (22-23 June 2019). The Sumitomo Rubber Industries brand is hosting more than 400 tyre retailers and almost 50 journalists from all key European markets at the "Grüne Hölle", the oldest and most famous part of the Nürburgring racetrack.
Falken will present a trade stand in the 'ring boulevard' displaying its latest tyre products, and giving guests the chance to take part in an autograph-signing session with the drivers, amongst other activities. The race will also be broadcast live onto a large screen at the stand. On Saturday and Sunday, a range of Falken merchandise, including models of the racing cars, bath towels, puzzles or Falken caps, will be on sale in the paddock. The Falken Drift Show, which will take place in the historic paddock, is also on the tyre brand's agenda during the 24-hour race weekend.
Falken first joined the event as a partner in 1999 and, since then, has consistently upped its involvement. Both Falken racing cars secured spots in the top 15 in 2018; the Falken Porsche finished in ninth place and the Falken BMW finished in 15th.
During the 2019 race, it will be possible to watch live streaming from the cockpits, as well as from other locations, at both http://www.24hlive.falkentyre.com and on Falken's Facebook page. The events can be extensively followed on Falken's Facebook, Instagram and YouTube channels, as well as on the Falken website falkentyre.com.