Davanti Tyres launches refreshed website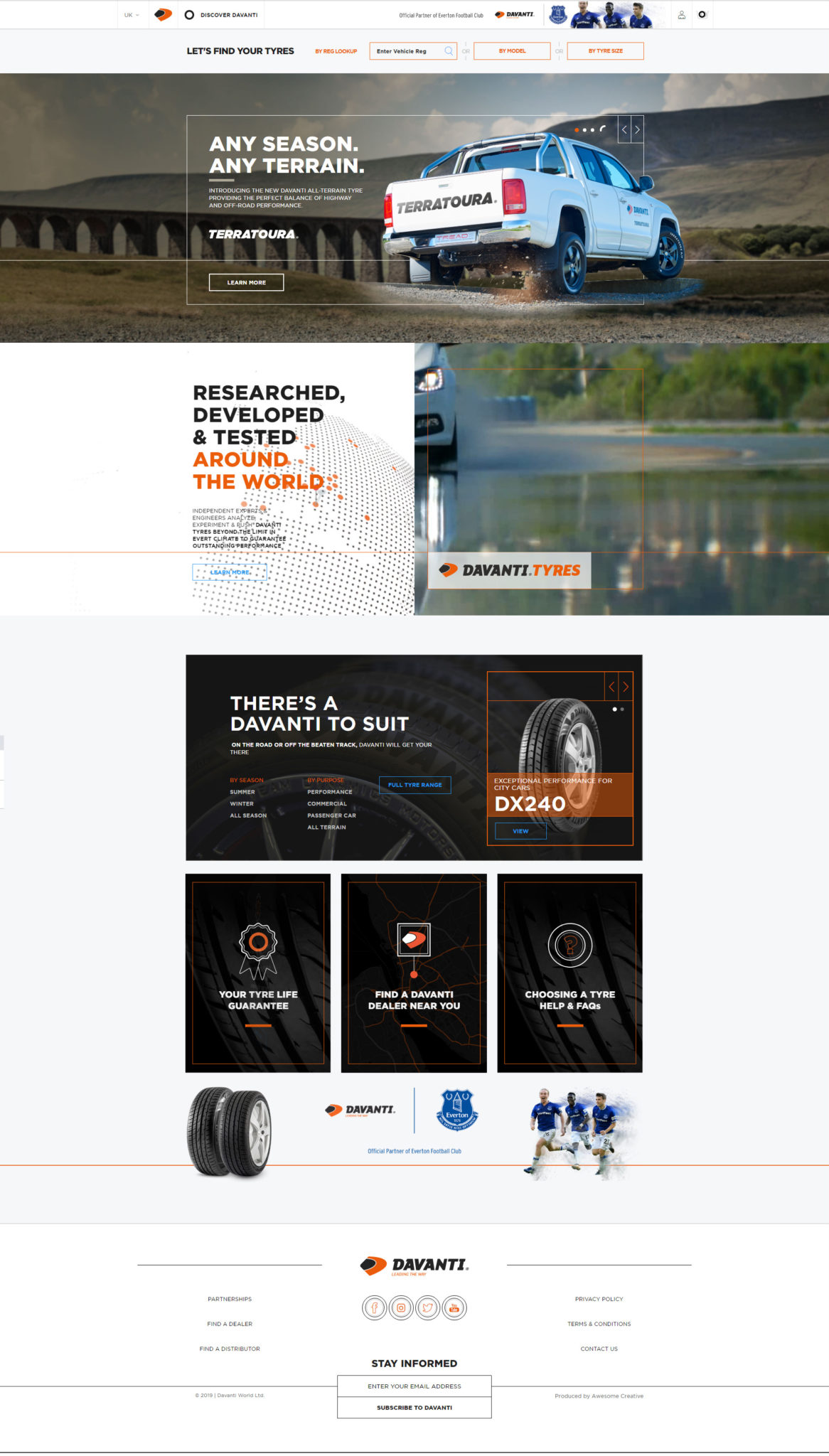 Davanti Tyres has relaunched its website. The new site offers users more detail, including 4K animations demonstrating its products' performance characteristics, a new tyre-matching system, and an updated Davanti dealer locator. Visitors can also register for Davanti's Accidental Damage Guarantee and access exclusive content from Davanti's partners, including Everton Football Club and the AIA Racing School at the Autódromo Internacional do Algarve.
"As we have grown, the importance of a digital presence that offers a smooth user experience and showcases the brand at its best has become more clear," said Davanti product director Gary Cross. "In our early days the main purpose of the site was as a reference point for a small number of consumers who would seek out more information and to help them find a Davanti dealer. But now, with more and more people choosing to ROBO (research online, buy offline) we recognised the need for a website that was not only clear and informative, but attractive to the consumer, 'leading the way' in support of our growing brand identity."
Since Davanti's launch in 2015, it has attracted distributors in 60 countries. Davanti states that the new site will support its efforts to gain further global distribution deals.
"This site will evolve, we have some exciting developments already in the pipeline," said Gary. "But the new Davanti website is no longer just a place to look at our tyre range, you can explore testing footage, watch cool videos, easily find the right products and where to buy them and share content simply through social."