Conti opens Ulvade Advanced Indoor Evaluation Center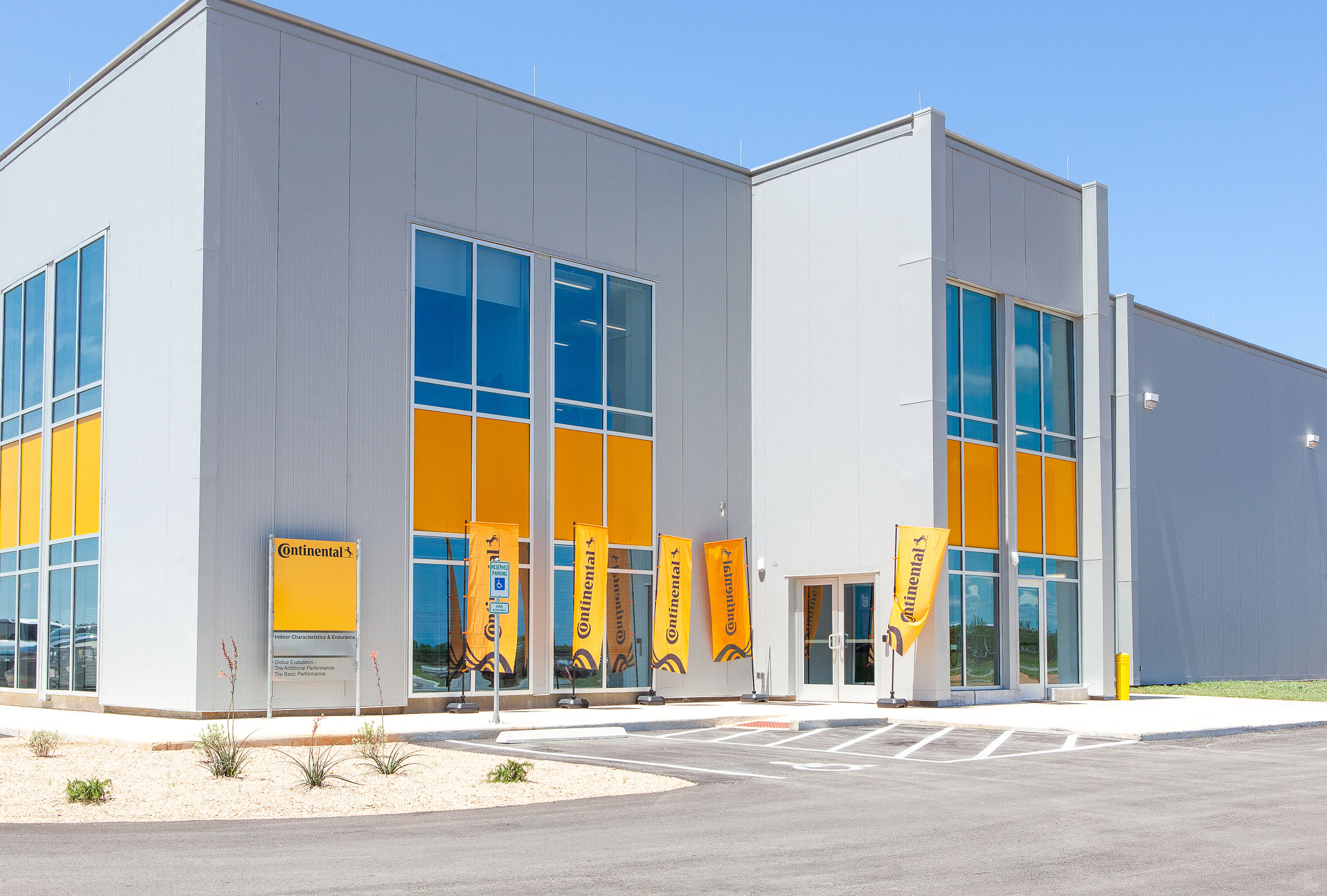 On 5 June 2019 Continental opened the new Advanced Indoor Evaluation Center at its Ulvade, Texas testing facility. The company has invested around 9 million euros in the new facility, which tests the properties of passenger car tyres. The Advanced Indoor Evaluation Center is designed to test all passenger tyre models manufactured in Continental's North and South American tyre plants.
Thomas Neddenriep, Head of Tire Testing Worldwide commented: "The new state-of-the-art Advanced Indoor Evaluation Center enables us to develop and offer first-rate and first-in-class production tyres, as well as state-of-the-art services," adding: "We are committed to being a preferred technology partner to vehicle manufacturers; With the help of the new test facility, we can now develop and offer new technologies in the tire sector even faster. "
In January 2019, Continental announced that it had begun outside driverless tyre testing at its Ulvade centre.
The latest indoor test facility forms part of Continental tire division's "Vision 2025" long-term strategy. The goal of Vision 2025 is for the company to offer even more tyre production and distribution worldwide. For example, a new truck tyre plant was opened in Clinton, Mississippi, and production expanded at the tyre plant in Sumter, North Carolina.
Other investments in research and development include the weather-independent tyre testing facility AIBA at the Contidrom test facility near Hannover, the High Performance Technology Center at the tyre plant in Korbach in the Hesse and the Taraxagum Lab Anklam in Mecklenburg-Vorpommern. There, Continental is researching the cultivation and processing of dandelions as a source of rubber.