STARCO's UK wheel solution hits Las Vegas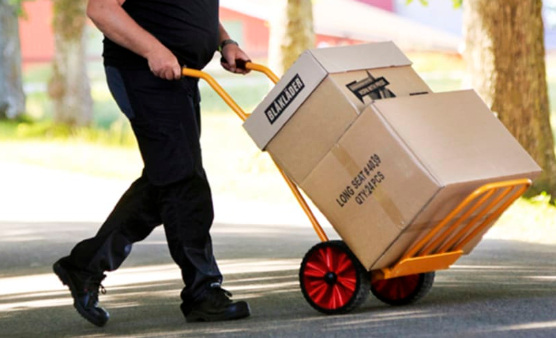 By taking advantage of synergies arising from its acquisition by Kenda in 2017, STARCO has introduced its UK-made Flex lite wheel solution to the US market. Kenda USA subsidiary Martin Wheel presented this European market top-seller at a trade show in Las Vegas last week. STARCO shares that interest in the 10- to 15-inch solutions amongst end-users was strong, and it looks forward to receiving feedback about Flex lite from US-based manufacturers and distributors.
In the light transportation market segment, STARCO develops and manufactures lightweight, high-quality wheel and tyre solutions for almost any hand-pulled or hand-driven application. The company claims European market leadership within this segment, which covers applications such as wheelbarrows, sack trucks and trolleys. The Flex iCore and Flex lite ranges are manufactured at the STARCO DML factory in Crewe, one of Europe's premier plastic wheel producers and the largest manufacturer of puncture-proof tyres in the region.
"The polyurethane material we use for our puncture-proof tyres is lightweight, hard-wearing, has good shock absorption properties and demonstrates excellent resistance to most chemicals, ozone and UV attack," comments Mike Andrews, factory manager at STARCO DML. Andrews also stresses that unlike many cheap, imported products from Asia, all products manufactured by STARCO comply with the REACH regulation.
Darrell Ruthrauff, general manager at Martin Wheel, shares that the STARCO Flex lite was displayed at the National Hardware Show in Las Vegas as part of the company's retail rack display. "Since many equipment makers of, for instance, wheel barrows, hand trucks and compressors are at the show displaying their products, it could give some OEM opportunities for the STARCO range."
In Europe, STARCO partners with market-leading OEMs. STARCO's OEM customers within the light transportation segment include Altrad Fort, Altrad Belle, Hörby Bruk, Håkonsson and Walsall Wheelbarrows.