MWheels launches SOE CPD approved CV wheel training course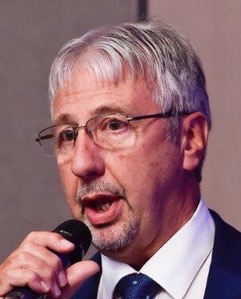 MWheels has launched the Wheel Awareness and Security Fleet Training programme. The classes will be delivered by renowned industry instructor, Phil Thirsk. The Manchester-based wheel services provider said that the new programme represents a new phase for its approach to commercial vehicle wheel safety. For many years, MWheels (formerly known as Motor Wheel Service Distribution) has campaigned for greater legislative support in ensuring the safety of wheels fitted to commercial vehicles, culminating in a change to EU law, which saw wheels categorised as a safety critical item. It has also collaborated with Michelin Training Centre to improve wheel safety knowledge within the industry. The announcement of the programme coincides with a wheel-loss incident receiving front-page coverage on the BBC website, in which a loose lorry wheel collided with a vehicle on the opposite side of the M6 Motorway in Lanacashire.
MWheels' course meets the Society of Operations Engineers (SOE) and Institute of Road Transport Engineers (IRTE) criteria for Continuous Professional Development (CPD). The company states that it will provide a greater insight into the wheel and associated accessories to further develop knowledge in the workplace which will ultimately help minimise wheel loss incidents.
It covers a full overview of both aluminium and steel CV wheels' design and construction plus fitting and general maintenance and an in-depth understanding of axles, nuts and threads as direct core components. It concludes with a 25-question knowledge test.
The course is aimed at both vehicle manufacturers and aftermarket operators and is designed primarily for tyre technicians, depot staff, vehicle technicians, workshop supervisors and commercial vehicle drivers. Business owners and board directors are also encouraged to attend.
Phil Thirsk said: "The course is designed to deliver the most comprehensive wheel education skills in the UK, looking at every aspect of the wheel and surrounding parts to not only improve safety and minimise wheel loss incidents but also to advance product and performance knowledge."
Matt Mardle, chief executive officer for MWheels, added: "Our industry-leading training programme is the next logical step in our vehicle wheel safety campaign, bringing together over 30 years of true expert knowledge in a thorough half-day course. Developing this with Phil has been a real coup for the business.
"With a wide range of areas covered from both technical and legal standpoints, and being SOE CPD approved,* it will prove to be an invaluable investment in personnel development for all vehicle manufacturers and fleets."
*Changed 10:00 23/05/19: The course is SOE CPD approved, rather than SOE IRTE accredited.