Menegaux succeeds Senard as Michelin CEO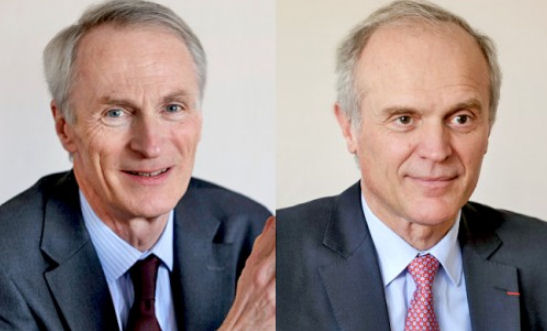 Florent Menegaux has succeeded Jean-Dominique Senard as head of the Michelin Group. He officially took on the role of chief executive officer at the company's 2019 Annual General Meeting, which was held last Friday.
Senard announced in February 2018 that he would not stand for re-election upon expiry of his term as chief executive officer. Menegaux was named his successor and, as a step towards full leadership, was named managing general partner in May 2018.
After paying tribute to the vital role played by Jean-Dominique Senard at his side from the time he joined the Michelin group in 2005, Michel Rollier, chairman of the company's Supervisory Board, praised the importance and quality of his contribution to the Group's development. Florent Menegaux for his part warmly commended his fruitful working relationship with Jean-Dominique Senard over the past twelve years and also read out a large number of testimonials from the teams at Michelin.
In an emotional conclusion, Jean-Dominique Senard expressed his immense pride in having headed the Michelin Group years and thanked Michelin teams throughout the world for everything they had given him. Senard now serves as chairman of Renault, having been appointed to the position on 24 January 2019, following the resignation of Carlos Ghosn.
During the AGM, Menegaux also outlined his strategic vision for the Michelin Group. His deeply-held conviction is that the Group's sustainable growth needs to be based on three pillars of equal importance: a financial performance that secures the company's long‑term future; investing in its employees and their development; respect for the planet and its inhabitants.