Kordsa inaugurates new polyester yarn in Turkey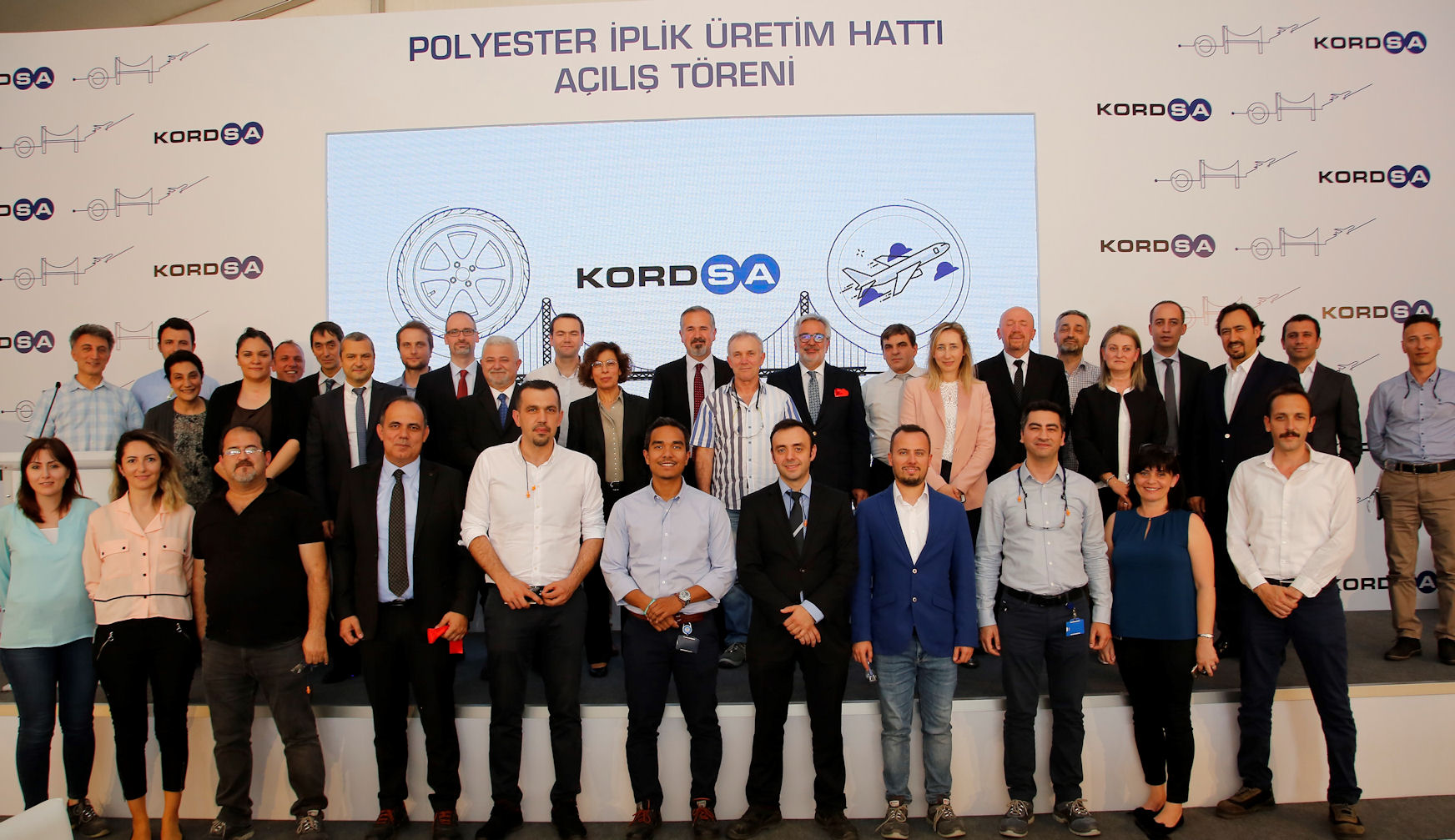 Operations have started at the recently-completed 3,500 square metre polyester line built at the Kordsa plant in Izmit, Turkey. Kordsa's Tire Reinforcement business unit commenced work on the additional line in December 2017, and 100 million Turkish lira (£13.3 million) has been invested to provide an additional 7,000 tonnes of polyester yarn capacity. The project was carried out as part of plans announced in 2016 to invest $30 million in further capacity for Korda's plants in Turkey and Indonesia.
With this new line, equipped with the latest technology, Kordsa will produce a new generation of polyester yarn products with higher resiliency and better dimensional stability in addition to the standard HMLS polyester yarn.
At the line's inauguration, Kordsa chairman Cenk Alper underlined that Kordsa's innovation strength is an inspiration for Sabancı Group: "When we started our journey in 1973, we had big dreams and big goals. Initially, we had been a cord fabric producer in Izmit, and today, thanks to our innovative technologies and our open innovation approach, we have become a global company which exports technology to the whole world, and sets its eyes on space. We support our growth with investments in our main business line in Turkey.
"With these investments, and our expansion from tyre reinforcement to composites technologies, we continue to invest and produce in an effort to be the driving force of the Turkish economy," Alper continued. "Each passing day, we strive to reinforce a wider area and build a more reinforced future."
According to Ali Çalışkan, chief executive officer of Kordsa, the company is taking firm steps towards building a 'second Kordsa' with the strategic investments in three business lines. "As the reinforcer of every one out of three automobile tyres and every two out of three aircraft tyres, we touch every corner of life thanks to our recent investments. Today, with our current capabilities, we are able to reinforce the wings, hulls, motors, and interior of the aircrafts, as well as their landing tracks. Our latest investments enabled us to strengthen our position among the largest polyester yarn producer and provided us another leadership in polyester yarn. We sustain our global leadership with our open innovation mindset and innovations that create added value and shape the industries we are in."