Doublestar acquires Hengyu Technology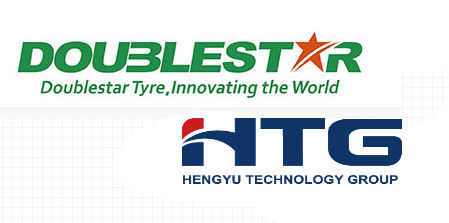 Qingdao Doublestar Tire, owner of Kumho Tire since July 2018, has once again grown through an acquisition. The Chinese tyre maker says it has completed the purchase of Shandong Hengyu Technology Co., Ltd. for RMB 899 million (£103.1 million). Doublestar disclosed in March that it had signed an agreement with Hengyu Technology's administrator to acquire 100 per cent equity in the business.
Hengyu Technology, which manufactures the Headway and Horizon tyre brands, currently possesses the capacity to produce 6 million car tyres and 650,000 truck tyres a year. Doublestar intends to upgrade Hengyu Technology's tyre production equipment and expand this capacity to 10 million car tyres and 800,000 truck tyres.
Guangrao County in the city of Dongying (Shandong Province) is home to a quarter of China's tyre production. Its reputation as China's "tyre city" is immediately apparent when visiting the Guangrao Municipal Government's official website, with tyres feature prominently in the page's header banner. Yet overcapacity has been an issue for Guangrao's tyre makers during the last few years. Tyrepress.com reported in 2016 that Hengyu Technology subsidiary Hengyu Rubber had filed for bankruptcy in February that year, one of a number of tyre makers in the region to do so.
In February 2018, Doublestar signed a cooperation agreement with Guangrao Caijin Equity Investment Fund and Shandong Yinji Equity Investment Management to establish a platform for mergers and acquisitions within the Guangrao tyre industry. This fund, called the 'Guangrao Tire Industry Integration Fund' or 'Youchuang No.1 Fund', provides RMB 10 billion for various acquisitions. Doublestar views the integration of Hengyu Technology as a "pilot enterprise" for this fund.
Following the acquisition, Doublestar intends to replicate the transformation it has undertaken itself since 2014, including the adoption of Industry 4.0 technology. The tyre maker says it will "transform Hengyu Technology into a high-end tyre factory" by streamlining processes, installing new equipment and upgrading existing machinery.
Doublestar adds it will "combine the existing plant layout and production capacity of Double Star, Kumho Tire and Hengyu Technology to integrate global production capacity, maximise their respective advantages, create synergies and achieve coordinated development of the three parties." Through the additional capacity that Hengyu Technology brings, Doublestar aims to increase its market share in both domestic and export markets. Improved economies of scale are also expected to give Doublestar improved competitiveness in the areas of materials procurement, warehousing and logistics.