Mongrip announces 'Legend Limited Edition' bracelet made from Ayrton Senna's used tyres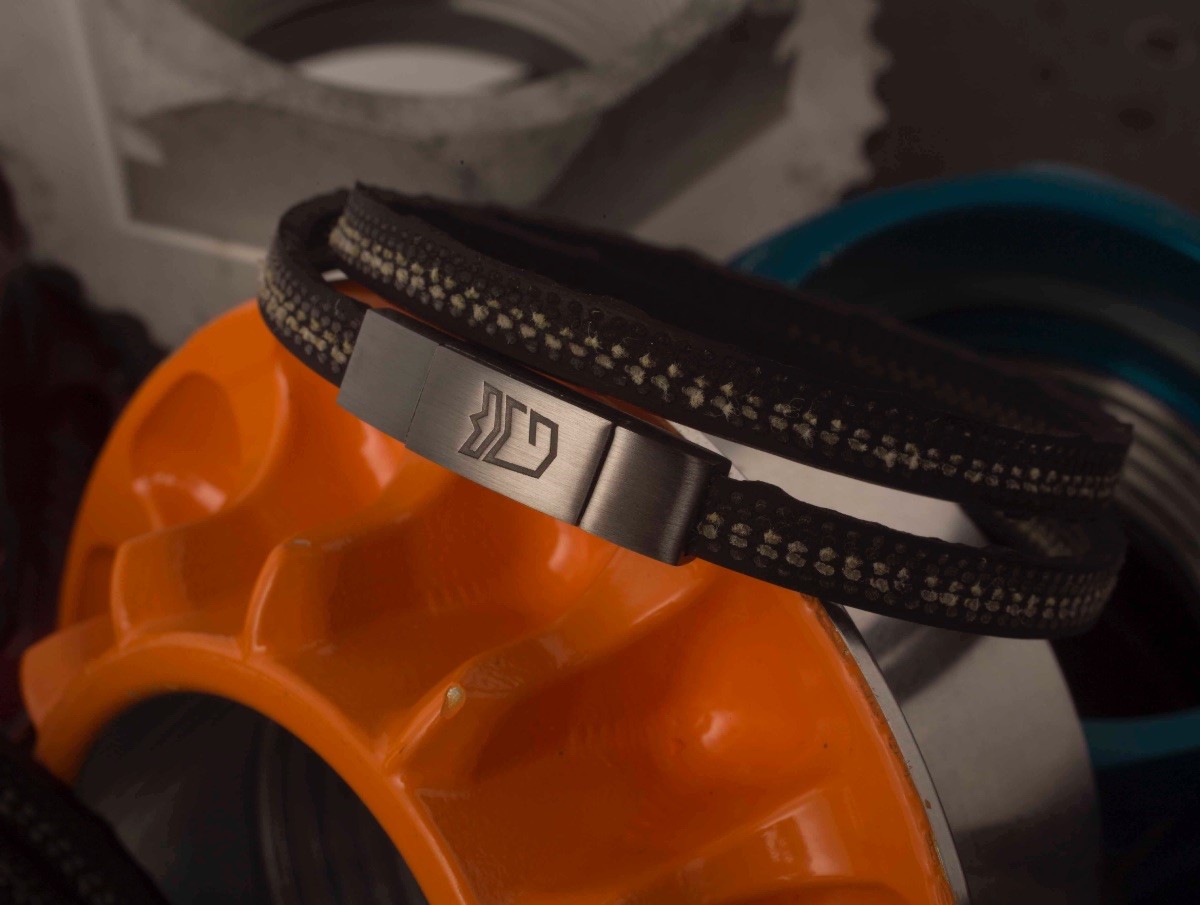 On the 25th anniversary of Ayrton Senna's death, and in honour of the three-time Formula 1 champion, Mongrip has announced a unique product for lovers of motorsport and admirers of the Brazilian driver: a simple yet stylish bracelet made from a tyre used by Senna in his most memorable Formula 1 race.
Mongrip is a Monegasque company, which has Brazilian racing driver Augusto Farfus and Italian businessman Giancarlo Medici as partners, and has patented a unique way to utilise the tyres used in Formula 1 to turn them into quality handmade jewellery with precious metal locket.
For the first 'Legend Limited Edition' the choice was simple, almost obvious on the part of Mongrip, because of the impact that Ayrton Senna had on the life of the company's partners. He was, and still is, a great idol of Giancarlo, and an inspiration for Augusto, who, at the time of Senna's passing, was competing in his first kart races in Brazil.
The tyre selected for the bracelets was a precious, genuine relic that had been used by Senna in the legendary Donington Park race in 1993. He made what is widely-acknowledged as the 'best first lap in F1 history' by climbing from fifth to first on the cold and wet track of the English circuit.
The production will be limited to 161 wristbands, representing all of Senna's starts in Formula 1, with some proceeds going to the Ayrton Senna Institute – a charity working to take good quality education to millions of Brazilian children and young people. The authenticity of the bracelets is ensured by an individually-numbered guarantee certificate signed by Mongrip and the Ayrton Senna Institute.
The official presentation of the bracelet will take place in the Summer, when Mongrip will announce the prices and list the selected retail stores that will carry the exclusive collection from September 2019.