Protyre marks 100th apprentice, Moves to recruit more women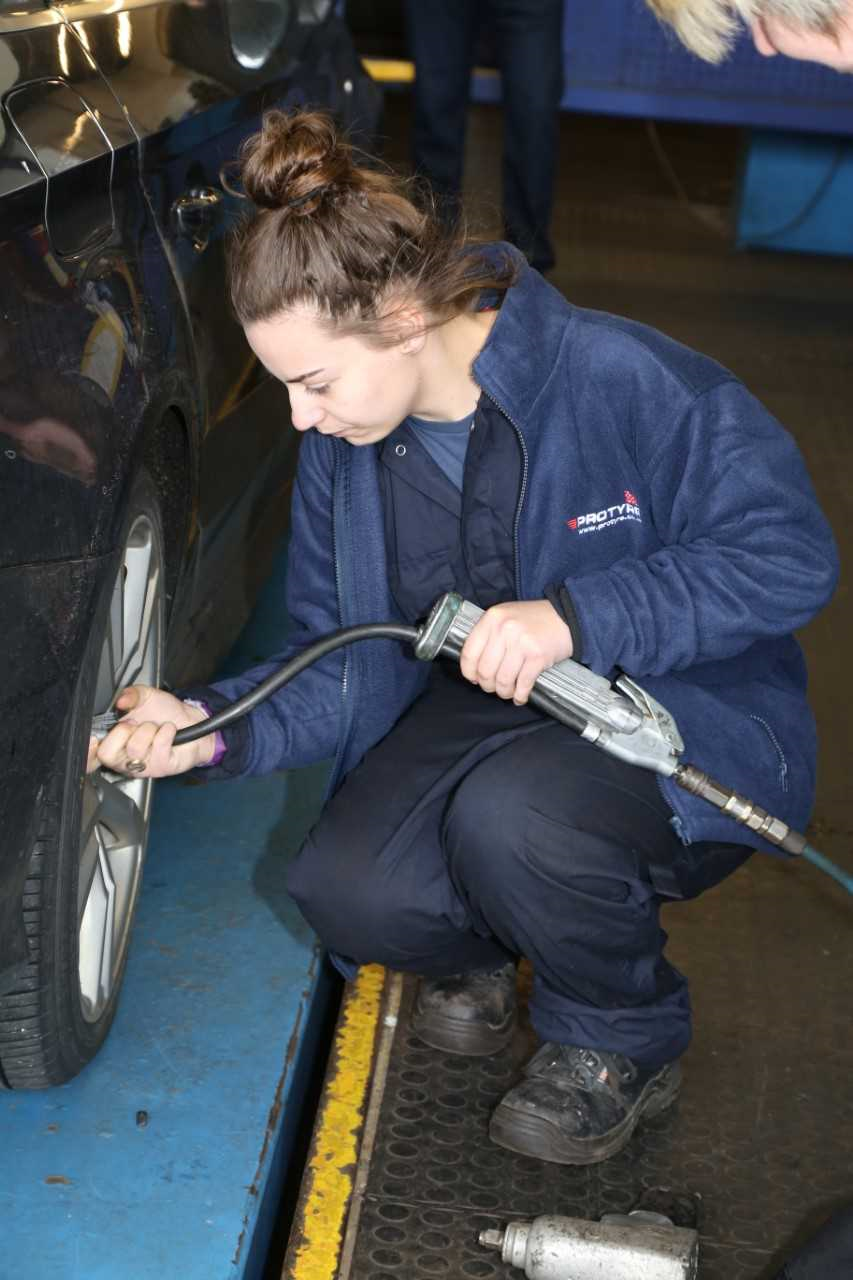 At the end of March Protyre marked National Apprentice Week by taking on its 100th apprentice. At the same time, the firm announced plans to recruit more female mechanics through its apprenticeship scheme.
As part of National Apprentice week, Protyre has announced it will recruit its highest ever intake of apprentices onto its two-year apprenticeship scheme in 2019 – with 30 new apprenticeship roles set to be created across its network of 150 fast fit and mechanical centres.
Alongside the landmark achievement of hiring its 100th apprentice, Protyre is also proactively seeking to take on more female apprentices in 2019.
As part of this female friendly recruitment drive, Protyre Plymouth hosted on Friday 8 March – International Women's Day – a workshop and recruitment event for aspiring young female mechanic who attended through their involvement with the Plymouth training charity, Norporo Training.
The 16 -18 year olds attending took a tour of the Plymouth centre, spent time in the workshop taking part in a vehicle check and had the opportunity to fit a tyre and balance the wheels on a car.
There was also a chat and Q & A with Protyre Farringdon centre manager Nikki Ham about her rise through the Protyre ranks, along with the opportunity to see two new inspiring videos from existing Protyre apprentices Chloe and Elise about their own experience as females within the industry.
Protyre's recruitment drive for more female apprentices into the business, comes weeks after the tyre retailer recorded a positive performance in the BBC's gender pay gap report, in which Protyre featured among the 14% of UK companies to have a pay gap that favours women.
Simon Hiorns, Protyre retail director, said: "We are very proud to be taking on our 100th apprentice this year and even better that 2019 is the year in which we have our biggest intake of apprentices into the business.
"Those coming through our apprenticeship scheme are the future of the business and there are great opportunities at Protyre, such as our Protech Academy, to carve out a successful career beyond the apprenticeship scheme.
"By hosting our workshop event, those young women attending will get the chance to gain a valuable insight into the skills they can develop and will hopefully take inspiration from Nikki, Chloe and Elise in what can be achieved by women currently working at Protyre centres."
As a follow-on to Friday's workshop Protyre will also take part in a schools' outreach programme later in the year.
This will involve visits to schools to outline the opportunities that exist within the industry, with a particular emphasis on encouraging more girls to apply for the Protyre apprenticeship scheme each year.