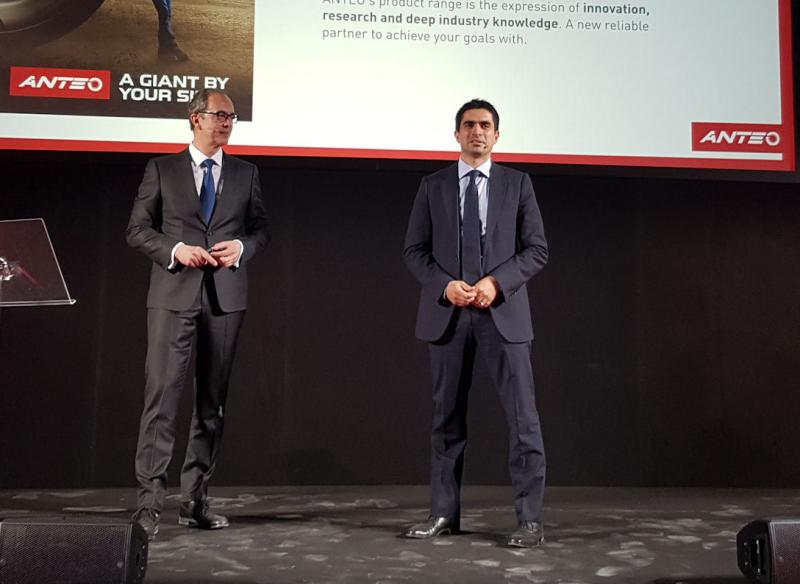 Alain Versace (right) is introduced head of global trade marketing and services during the Anteo launch
Alain Versace has taken on a new role within Prometeon Tyre Group. Effectively immediately, he is the tyre maker's head of global trade marketing and services, as well as head of its global Agro & OTR business.
We don't yet know Versace's exact remit; however, one task was touched upon when news of his appointment was shared during the launch of the Anteo tyre brand last week: He was described as someone who was "going to lead a very big part of the new pathway of Anteo."
Versace joined the newly-formed Prometeon Tyre Group in June 2017 as managing director for the DACH (Germany, Austria, Switzerland) markets, a role that expanded in April 2018 to include the UK, France and Benelux. Prior tyre industry experience includes a sojourn at Pirelli between January 2008 and November 2013. After almost three years at Schmitz Cargobull, Versace returned to Pirelli in November 2016, transferring over to Prometeon holding company TP Industrial in February 2017.
Category: Career Tracks