Michelin introduces 80/20 Anakee Adventure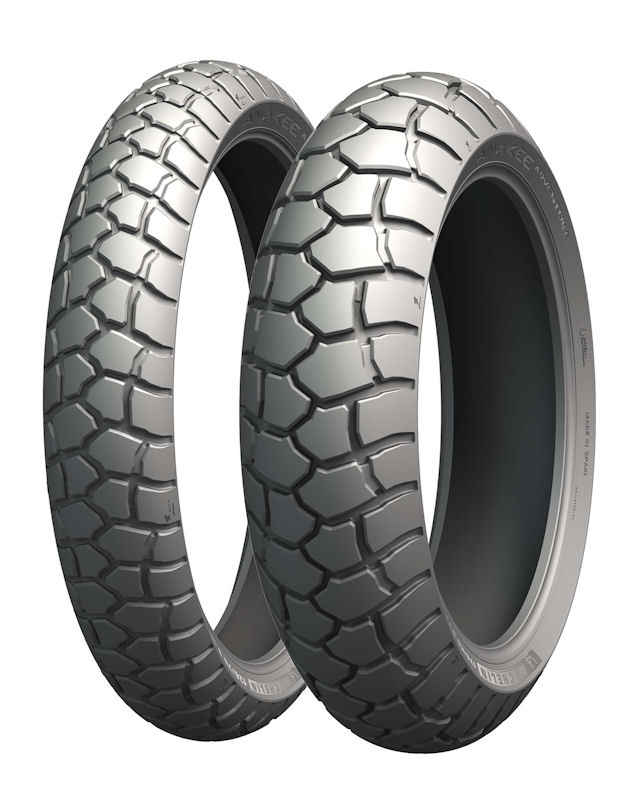 Stocks of the new Michelin Anakee Adventure arrived in the UK in January. Designed for 80 per cent road use and 20 per cent track/trail use, the Anakee Adventure sits in Michelin's trail bike portfolio between the Road 5 Trail, which is designed for 100 per cent road use, and the 50 per cent on-/50 per cent off-road Anakee Wild.
Michelin says the Anakee Adventure "stands out notably through its exceptional grip on wet roads" due to its new generation silica-enhanced compound. It also combines "outstanding performance in dry weather with stability and resistance to wear" thanks to two Michelin-patented technologies: Dual Compound 2CT and Dual Compound 2CT+. Meanwhile, its new, open tread pattern provides the necessary traction when straying onto unsealed tracks and trails.
According to Matthew Ye, senior vice-president worldwide for Michelin's 2Wheel business line, the Anakee Adventure will "especially address the needs of those BMW Motorrad customers who essentially use their trail bike on ordinary roads but who occasionally like to indulge in a little off-roading."
Michelin Anakee Adventure sizes
Front
90/90 – 21 54V TL/TT
100/90 – 19 57V TL/TT (Expected August 2019)
110/80 R 19 59V TL/TT
120/70 R 19 60V TL/TT
Rear
130/80 17 65H TL/TT (Expected August 2019)
140/80 17 69H TL/TT (Expected August 2019)
150/70 R 17 69V TL/TT
170/60 R 17 72V TL/TT
150/70 R 18 70V TL/TT