Bridgestone developing tyres for Japanese Moon mission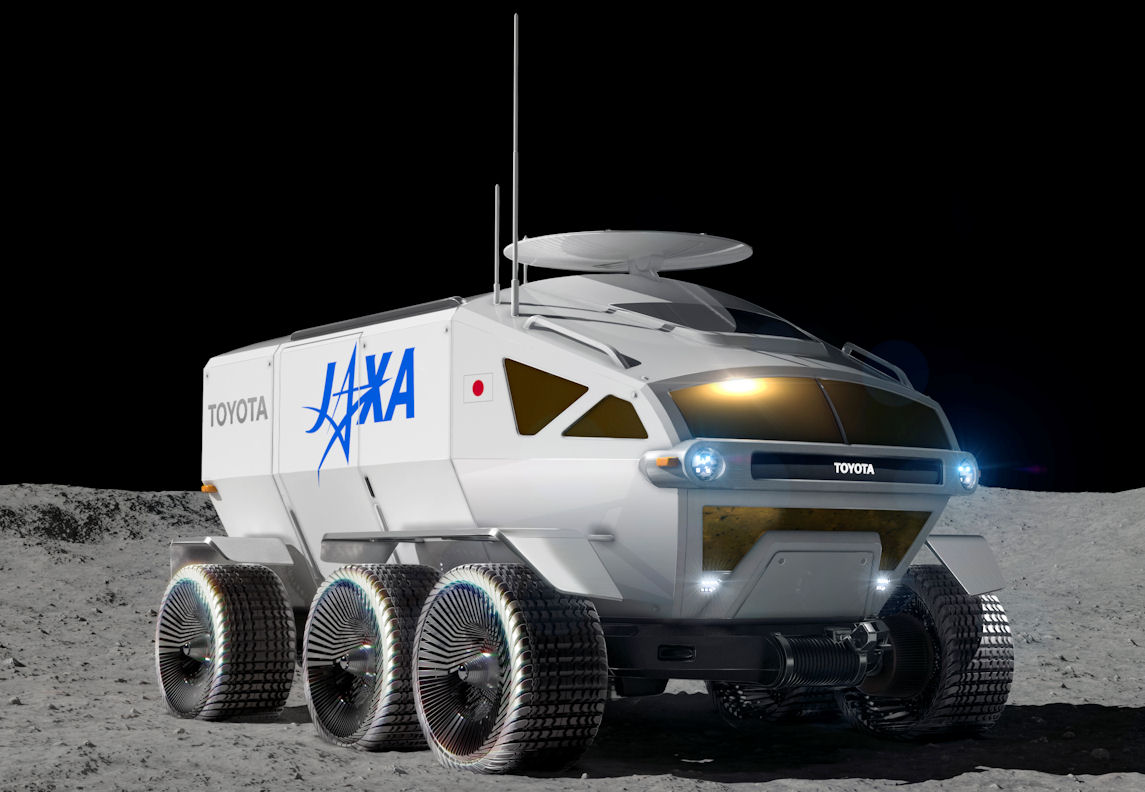 When you only have one-sixth the gravity you're accustomed to, you need a tyre that makes good contact with the surface. This is why Japan Aerospace Exploration Agency (JAXA) and Toyota Motor Corporation have asked Bridgestone to contribute its expertise to their new joint project. The tyre maker will draw upon its knowledge of tyre contact patches and develop an elastic wheel that will support the weight, acceleration and braking of the lunar rover that JAXA and Toyota intend to build.
The elastic wheel will be designed to minimise shock absorbance and improve manoeuvrability, enabling the rover to cruise more than 10,000 kilometres on the Moon's surface during the lifetime of its mission.
"We are honoured to partner with JAXA and Toyota in the challenge of space exploration," said Nizar Trigui, chief technology officer at Bridgestone Americas, during a JAXA session held yesterday at the 35th Space Symposium. "We believe that our technical capabilities allow us to explore the development of a tyre that is capable of functioning even in the harshest of conditions experienced on the surface of the Moon, and bring us to a higher level of mobility for mankind.
Trigui noted that Bridgestone's founder, Shojiro Ishibashi, believed in contributing to the advancement and development of society. "Bridgestone fulfils that belief through creative pioneering, an integral part of our corporate philosophy that allows the company to develop innovative solutions with an eye towards the future. This mission represents that commitment and is a testament of Bridgestone's commitment to improving the way people move, live, work and play."
The partnership between JAXA and Toyota was announced on 12 March. The two parties will collaborate on space exploration projects, the first being the aforementioned development of a manned, pressurised rover that employs fuel cell electric vehicle technologies and can transport two astronauts in comfort across the lunar surface. JAXA aims to launch such a rover into space in 2029.
Bridgestone follows in the tyre tracks of Goodyear, whose XLT tyres were fitted to the Apollo 14 MET (Modularized Equipment Transporter) first used by astronauts Alan Shepard and Edgar Mitchell in 1970. The far cooler Lunar Roving Vehicle began zipping over the Moon's surface the following year – Goodyear also claims a role in the development of its mesh tyres.