BFGoodrich Mud-Terrain T/A KM3 now available in 42 sizes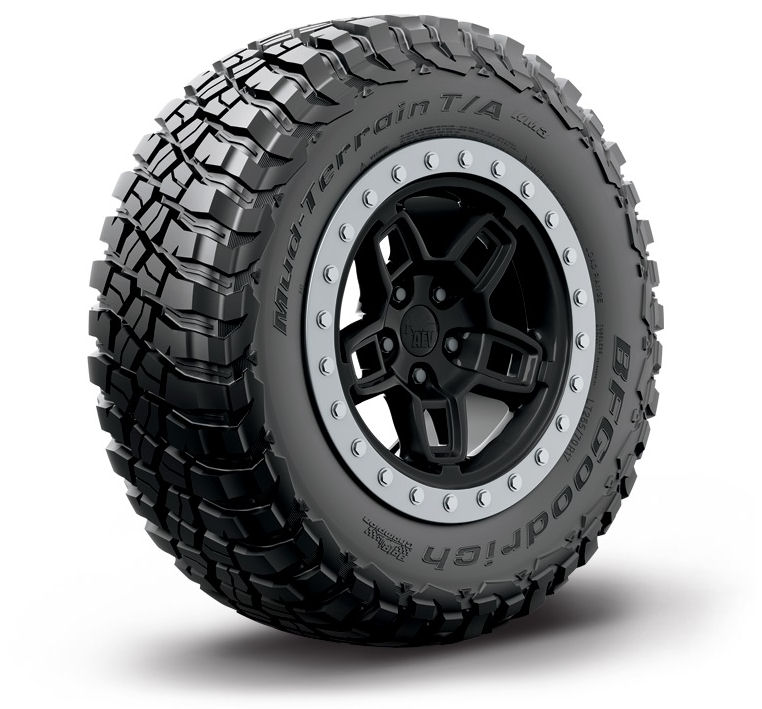 As of this year, 42 sizes of BFGoodrich Mud-Terrain T/A KM3 are available in the UK. The first sizes in the line-up for extreme off-road conditions arrived in 2018, and the portfolio now available includes 21 new sizes not offered in the predecessor KM2 range.
BFGoodrich says the Mud-Terrain T/A KM3 is "must-have equipment for those who need tyres to perform in almost any off-road scenario." Mud traction is reportedly five per cent better than the predecessor tyre, with 'Mud-Phobic' bars on the tyre's shoulders expelling compacted mud. The tread pattern includes large tread blocks designed to deliver incredible grip from any angle of approach.
Traction on rocky surfaces is said to be eight per cent better than with the KM2; BFGoodrich attributes this improvement to the Krawl-TEK compound used in the BFGoodrich Mud-Terrain T/A KM3.
Other noteworthy features are the tyre's Linear Flex Zone, which allows it to envelop objects at reduced inflation pressures for even more grip when climbing, as well as the Traction-Armor Sidewall Sculpture and notched shoulder design, which boost traction capabilities in soft soil and mud.
"The KM3 tyre is designed for extreme toughness and traction and is essential equipment for serious off-road enthusiasts," comments Harold Phillips, global general manager of the BFGoodrich brand. "Whether simply driving for off-road fun, or the extreme capability to access outdoor activities, this tyre was made to take drivers anywhere they want to go."
BFGoodrich says the Mud-Terrain T/A KM3 was "designed to conquer the toughest off-road challenges" with extreme sidewall protection, pinch shock resistance and chip-and-tear resistance on gravel. Its sidewalls are 27 per cent tougher, thanks to CoreGard Max race-proven technology derived from the BFGoodrich Baja T/A KR3 desert-racing tyre line. This technology helps prevent splitting or puncturing with increased thickness that protects the critical sidewall failure zone. BFGoodrich adds that the Mud-Terrain T/A KM3 also offers "solid street performance and acceptable on-road noise levels" for the drives to and from the trail.