Yokohama introducing classic tyre line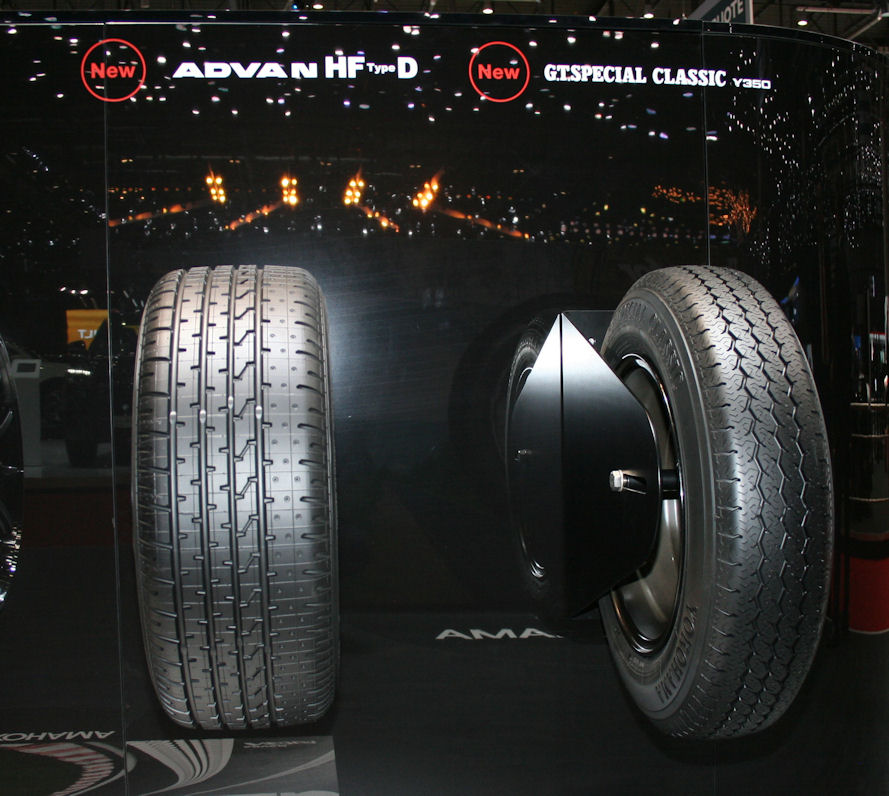 A new replacement tyre option exists for owners of classic cars, particularly Japanese models from the 1960s and 70s. The Yokohama G.T. Special Classic is being launched this summer in European markets in three sizes – 165/80R15 87H, 175/80R14 88S and 165/80R14 85S.
The new tyre is based upon the G.T. Special Y350, a Yokohama model available in Japan. Many design features have been carried over to the Yokohama G.T. Special Classic, including tread pattern and sidewall design. Yet beneath the classic-styled exterior, the Yokohama G.T. Special Classic makes use of the latest tyre technologies. Yokohama says the tyre "delivers a soft, comfortable ride without losing the feel of a historical car."
G.T. Special is a name with special significance for Yokohama. The Japanese tyre maker applied the name to its very first radial product in 1967, a tyre that contributed to the motorisation of Japan in the 60s and 70s.
Yokohama's launch of a classic tyre for European motorists follows the introduction of the Advan HF Type D, a tyre suitable for use on historic cars, in Japan in 2017. These tyre ranges fit in with Yokohama Rubber's stated intention of establishing a hobby tyre strategy as a core element of its consumer tyre strategy.