Schaeffler wins international 'Supplier Of The Year' award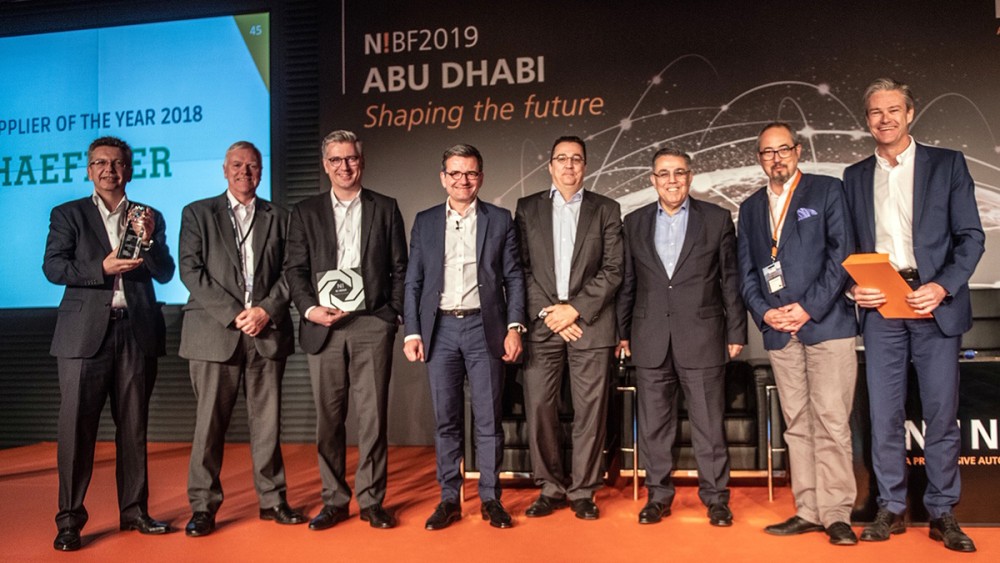 Schaeffler has been named Supplier of the Year by Nexus Automotive International, a trading group represented in the UK by The Parts Alliance.
The prize was awarded during a ceremony in Abu Dhabi, where the Nexus Business Forum was taking place, and illustrates the excellent relationship both brands have enjoyed since Nexus was founded five years ago.
Schaeffler AG Automotive Aftermarket CEO, Michael Söding, accepted the award on the original equipment manufacturer's behalf and was delighted with the accolade.
He said: "We're proud to have played such an instrumental part in Nexus' success story, having been a partner from the very beginning, and we are humbled to have been acknowledged as its Supplier of the Year.
"Nexus has grown considerably since it was created five years ago, and we are excited at the prospect of our partnership blossoming further, exploring new business opportunities over the next five years."