New – Clarke Boltless Shelving Range from Machine Mart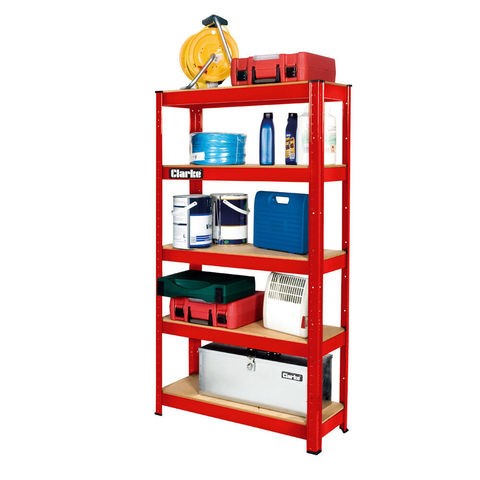 Machine Mart has introduced a new range of Clarke boltless shelving combines tough steel construction with quick and easy set up for any garage, office, home or more. The boltless units can be assembled using only a hammer, allowing for quick and easy assembly. These units feature adjustable shelf heights and can be assembled as a bench or corner unit too making them suitable for any room size.
When assembled, depending on the shelving model weight capacity, the high quality 6mm chipboard shelves will hold up to 150kg or even 300kg per shelf.
The units come in a choice of colours (red, galvanised, blue, grey or silver) and the durable powder coat finish will help protect shelves from damage.
Machine Mart are operating a multi-buy offer, whereby If customers order 4 or more of these units they receive 10 per cent discount.