Michelin selling online in China with JD.com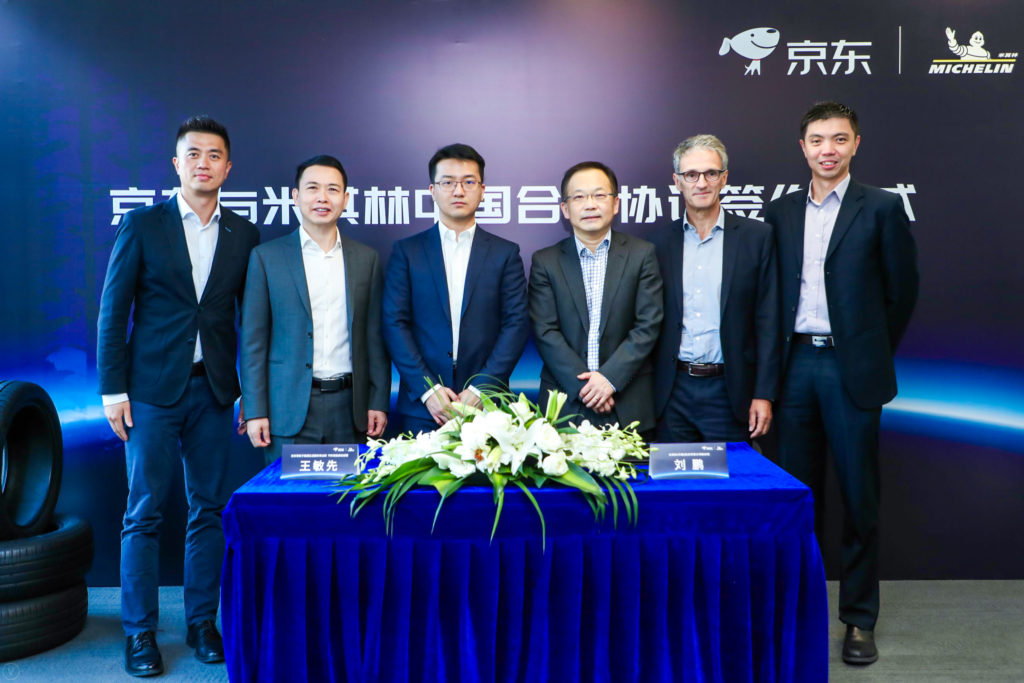 Motorists in China can now buy Michelin tyres online thanks to an expansion of Michelin China's partnership with JD.com, the country's largest retailer. JD.com has launched a first-party flagship store on its platform. The newly-extended partnership will also see Michelin and JD.com integrate their offline automotive service networks; consumers buying Michelin tyres on JD.com will be given priority to choose service networks such as TyrePlus for fitment.
The partnership between Michelin and JD.com began in 2016 and runs alongside relationships the retailer holds with other tyre makers, such as Goodyear and Continental. The Michelin portal's launch marks the first time that Michelin has authorised an online platform to directly sell its tyres to consumers in the Chinese market.
According to JD.com, its overall tyre sales enjoyed "triple-digit growth" in 2018. It anticipates that its enhanced partnership with Michelin will result in stronger sales performance, while giving Michelin China greater access to over 300 million customers.
The two parties plan a "seamless integration" of Michelin's TyrePlus service network with JD.com's offline automotive initiative, JD Auto Service, and anticipate that the integration will "set new standards of convenience." This initiative is part of JD's 'Boundaryless Retail' strategy – the belief that consumers should be able to buy whatever they want, wherever and whenever they want it – online or offline.
JD.com points out that purchasing Michelin tyres through the new portal "guarantees customers buy authentic products." The retailer adds that its "unparalleled nationwide logistics and warehousing network ensures that purchased tyres are delivered to offline service centres for installation with the speed and efficiency that JD.com is known for."
"JD.com understands that car owners require seamless integration of online purchasing and offline installation when they are choosing new tyres," says Roc Liu, vice-president of Michelin China Investment Co., LTD. "With this e-commerce giant as our partner, we're confident that this partnership will improve the entire tyre purchasing experience."
Lijun Xin, president of JD Life and Services, adds: "Michelin has established a global reputation for producing high quality tyres which we know will be embraced by JD.com users. With the backing of our premium e-commerce platform and capabilities in boundaryless retail, including our offline auto parts franchise, the expansion of this partnership will help consumers across China better connect with this outstanding tyre brand, and significantly improve the process of buying and installing tyres."
JD.com launched its network of JD Auto Services outlets in September 2018, and in recent years has expanded both its online and offline portfolio for car owners in China.