IAAF presents PACT with 2018 Service Supplier of the Year Award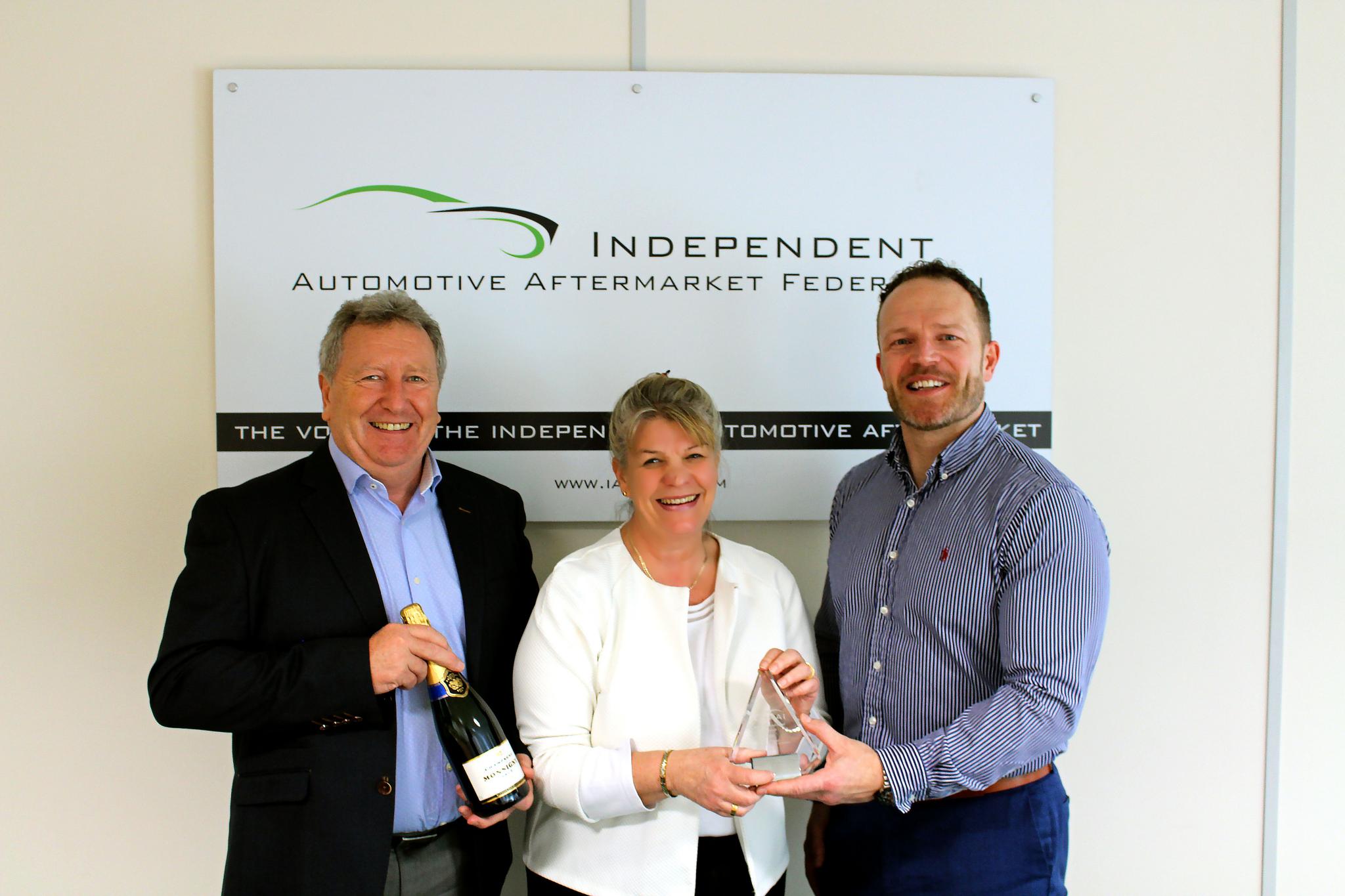 The Independent Automotive Aftermarket Federation (IAAF) has presented the runner-up award for IAAF Service Supplier of the Year 2018 to PACT, the joint venture between eParts and TecAlliance.
The electronic trading specialist was announced as runner-up at the prestigious IAAF Annual Award Ceremony held at the DoubleTree by Hilton, Milton Keynes on 6 December, in front of around 600 guests. As it wasn't able to attend, the company received its award at IAAF's offices in West Bromwich this week.
Since 2007, PACT has connected the automotive aftermarket with around 2,500 motor factor locations now in place to purchase from over 80 leading UK automotive aftermarket suppliers. PACT technology enables motor factors and suppliers to communicate and trade more effectively, as all ordering processes are automated and seamlessly transacted into a business's management system.
In addition to a more efficient trading relationship, the benefits of PACT are reduced time to information through real time connectivity leading to enhanced availability of parts, accurate pricing and fewer invoice discrepancies.
Peter Hollowood of PACT said: "We're delighted to win this award and to receive recognition for our achievements. 2018 has been a busy year for the team, which is reflected in the growing trend we've seen in the number of messages passed between a motor factor and its supply base. PACT was created in response to market demand for a single electronic trading solution. Nearly twelve years on, the decision to join forces has proven to be correct and the growth in usage underlines this.
"This accolade is a great boost not just for us but for the industry as a whole."