Halfords Autocentres extends apprenticeship programme to 5 years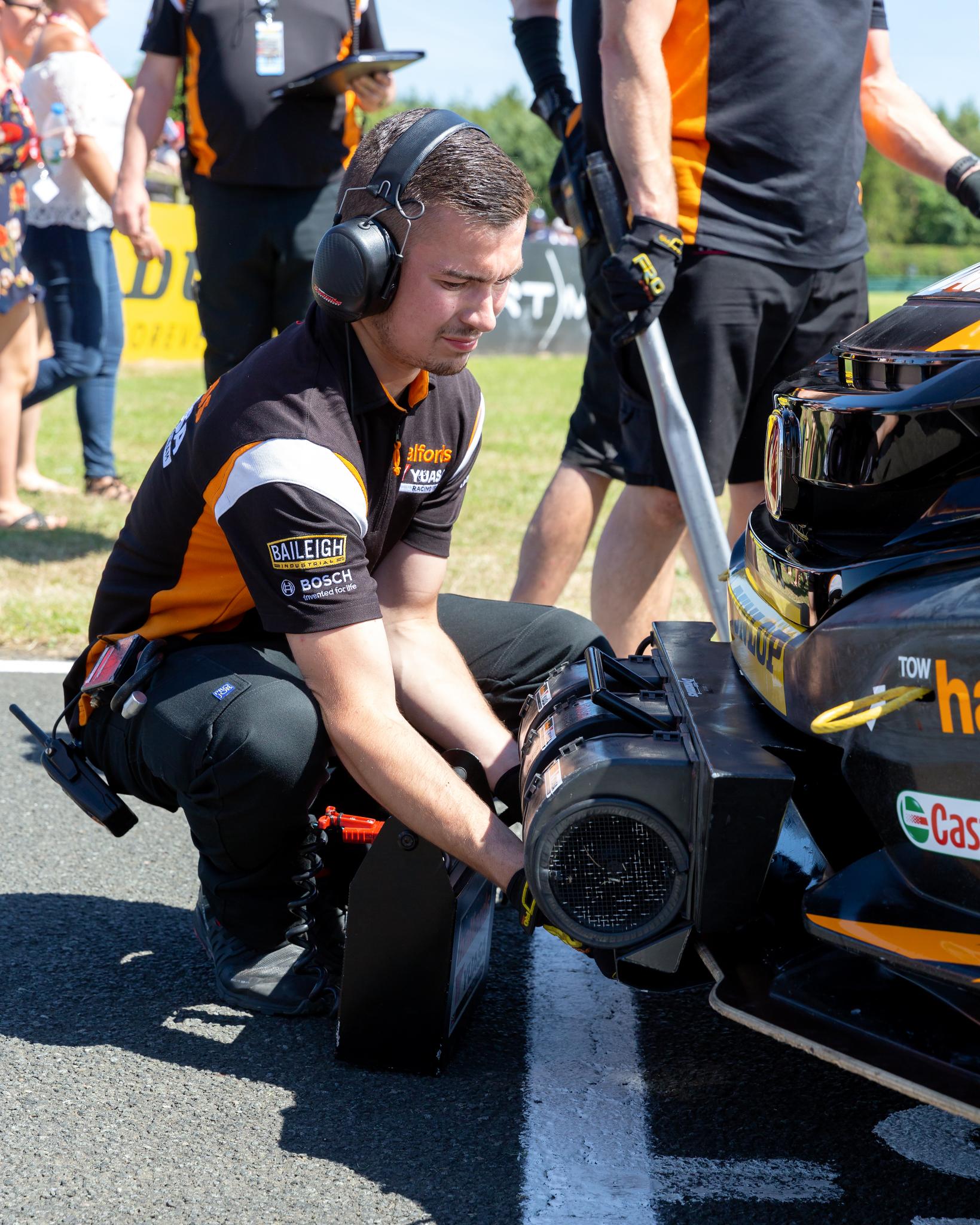 Halfords Autocentres has expanded its apprenticeship scheme with a new five-year plan and a 2019 investment of more than £800,000. This includes both an Apprenticeship and Halfords Technical Training Academy programme. Halfords said the extension is a response to both the growing demand for hybrid and electric cars in the UK, and the country's scarcity of automotive skills.
The garage network is targeting an apprentice in every Autocentre, has announced a two-year training extension to its existing two and three year apprenticeship programmes. These already provide an apprentice with a Level III Automotive Technician qualification.
The newly qualified apprentices will be enrolled into the Halfords Technical Training Academy for an additional two years to achieve additional qualifications including a Level II in hybrid electric vehicle maintenance. The company says this will mean apprentices will be better placed to deal with the increased number of hybrid electric vehicles on our roads.
The three years spent on an apprenticeship will count towards the four years needed to be eligible to become an MOT Tester with the qualification obtained following the end of the fourth year's training. During their final year, trainees will be eligible to enrol onto an internal program of diagnostic and mentoring training, and can become mentors for new apprentices. Others will be able to join a different programme, if they wish to go into management.
Andy Turbefield, head of quality and training at Halfords Autocentres says: "Much is said about the skills shortage in the UK, however I believe that this shortage lies in the EU, in the UK we have a skills crisis, with the talent pool becoming shallower as every year goes by. Our five year apprenticeship and training plan is a way for ambitious and hardworking technicians to become the best in the country. We have begun recruiting for this year's apprentice intake, and we will close the applications by the end of July."
The apprenticeship programme at Halfords Autocentres has been running for more than nine years and boasts a successful completion rate of over 70 per cent. Apprentices work on projects with the support of colleague mentors. This year Halfords Autocentre is hiring 100 more apprentices with the goal of eventually having an apprentice in every garage. The new five-year plan allows new colleagues to become the best they can be.
Halfords has more than 10,000 employees and was named one of The Sunday Times' Best Big Companies to Work For in 2019.