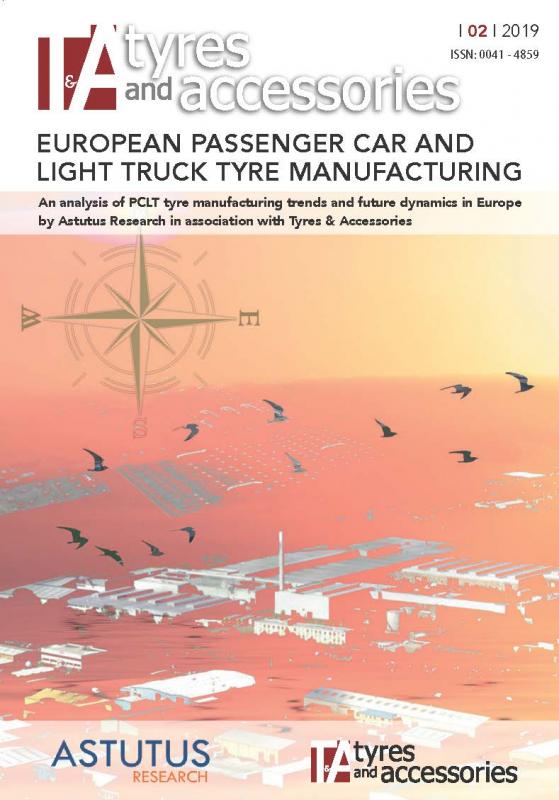 Click here to download the online edition of our February 2019 supplement.
Recent examples of structural changes in tyre production tell a story about the evolution of the European tyre industry. This is laid out in some detail within our special supplement, 'European Passenger Car and Light Truck Tyre Manufacturing', produced in association with Astutus Research, which provides expert analysis on the tyre industry and automotive aftermarket.
Within these pages, we look at the long-term trends in European mobility and how these impact passenger car and light truck (PCLT) tyre demand, before moving onto PCLT tyre capacity by region, country, and manufacturer, examining the years since the financial crisis of 2008, and looking over what is currently projected for the next five years.
We also present some of Tyres & Accessories' most recent articles on this subject, looking at some recent plant closures, consolidations, expansions, and openings as case studies for the facts and figures.
All of this is intended to give our readers a sample of the coming report by Astutus Research, 'Future Dynamics of the European PCLT Tire Industry', which is available to buy via Tyrepress.com, available in quarter two, 2019.
Category: News, Online editions