Dongfeng & Maxion Wheels form aluminium wheel JV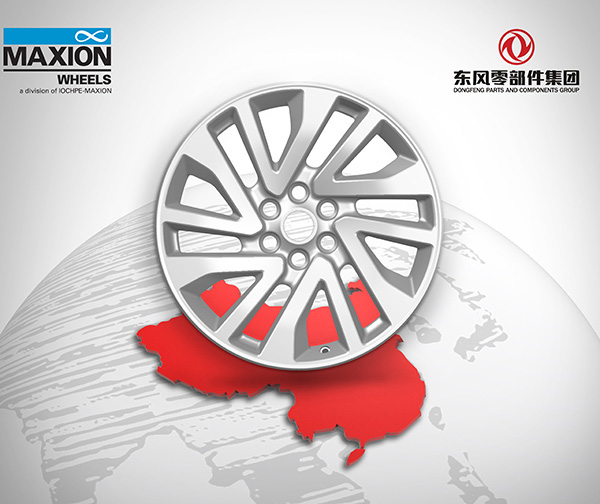 Maxion Wheels, the world's largest wheel manufacturer, has entered into an agreement to form a new passenger car aluminium wheel joint venture with Dongfeng Motor Parts and Components Group, one of China's largest automotive parts companies. The new legal entity, Dongfeng Maxion Wheels, will build a new two-million per year capacity plant in Hubei Province, China. Series production is scheduled to begin in the second half of 2020.
"Growing our presence in Asia is one of Iochpe-Maxion's priorities," said Marcos Oliveira, president and chief executive officer of Iochpe-Maxion S.A. "Coupling Maxion Wheels' global customer relationships and significant aluminium wheel expertise with Dongfeng Motor Parts and Components' goal to expand its portfolio to include light vehicle aluminium wheels is the makings of a strong partnership. We are honoured to join Dongfeng's strong and dynamic organisation and through our joint venture provide world-class aluminium wheels for our global and domestic Chinese OEM customers."
The new joint venture operation, expected to initially bring more than 450 new jobs to the region, will produce low pressure die cast aluminium wheels, including high-end wheel finishes, as well as, other innovative wheel features.
A groundbreaking ceremony for customers, employees, and local dignitaries will be announced in the near future.