Continental RDT-Master: New cut-resistant compound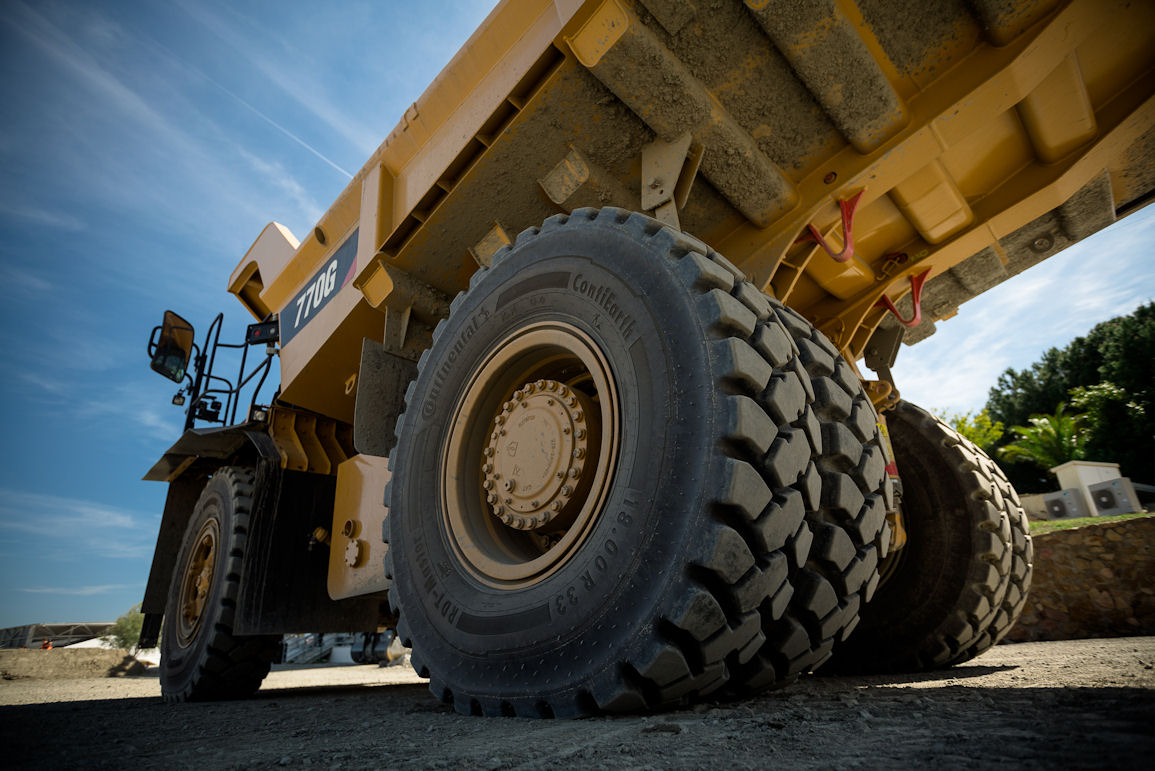 Further growth within the Continental earthmover tyre portfolio. A new compound is now available for the Continental RDT-Master tyre, a product aimed at rigid dump truck applications. Continental developed this cut-resistant compound for rough and abrasive applications where tyres have to withstand sharp gravel, rocks and stones.
This new addition to the range is called the RDT-Master CR, the added suffix denoting the tyre's cut-resistance. In addition to employing a compound that uses a newly-developed polymer meshing system based upon a combination of high synthetic rubber and other selected components, the RDT-Master CR features a casing that's reinforced for protection against cuts and damage from foreign objects. According to Continental, this protection is complemented with good wear resistance and heat dissipation characteristics.
The new compound complements the standard RDT-Master compound, which is best suited for mixed applications on a range of surfaces. The RDT-Master ST offers a more balanced intermediate compound that covers longer load cycles than its cut-resistant counterpart while still offering a good abrasion resistance.