Bauma debut for BKT's 'giant'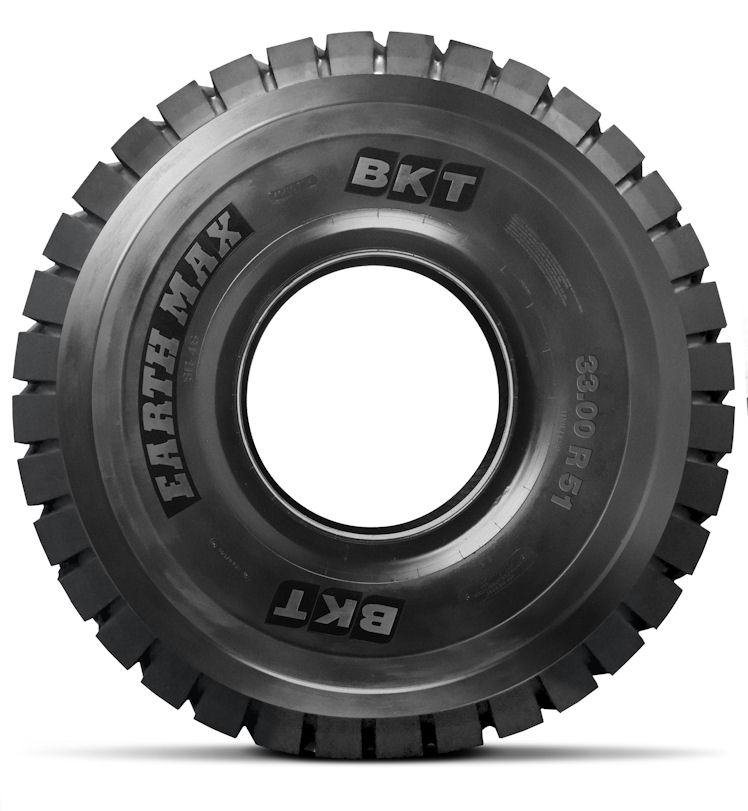 BKT has big plans for next month's Bauma show – the off-highway tyre specialist is getting ready for the global debut of its largest tyre ever at the construction machinery trade fair.
This tyre is of course the Earthmax SR 46. We've already seen this tyre in its 49-inch incarnation, but BKT is now introducing a 33.00 R51 version. Standing more than three metres tall, the new Earthmax SR 46 size weighs over 2.4 tonnes and was developed for use on rigid dumpers operating under adverse conditions in rocky environments such as mines, dams, and major construction sites.