Sly Agri Ltd signs Magna Tyres rubber tracks distribution agreement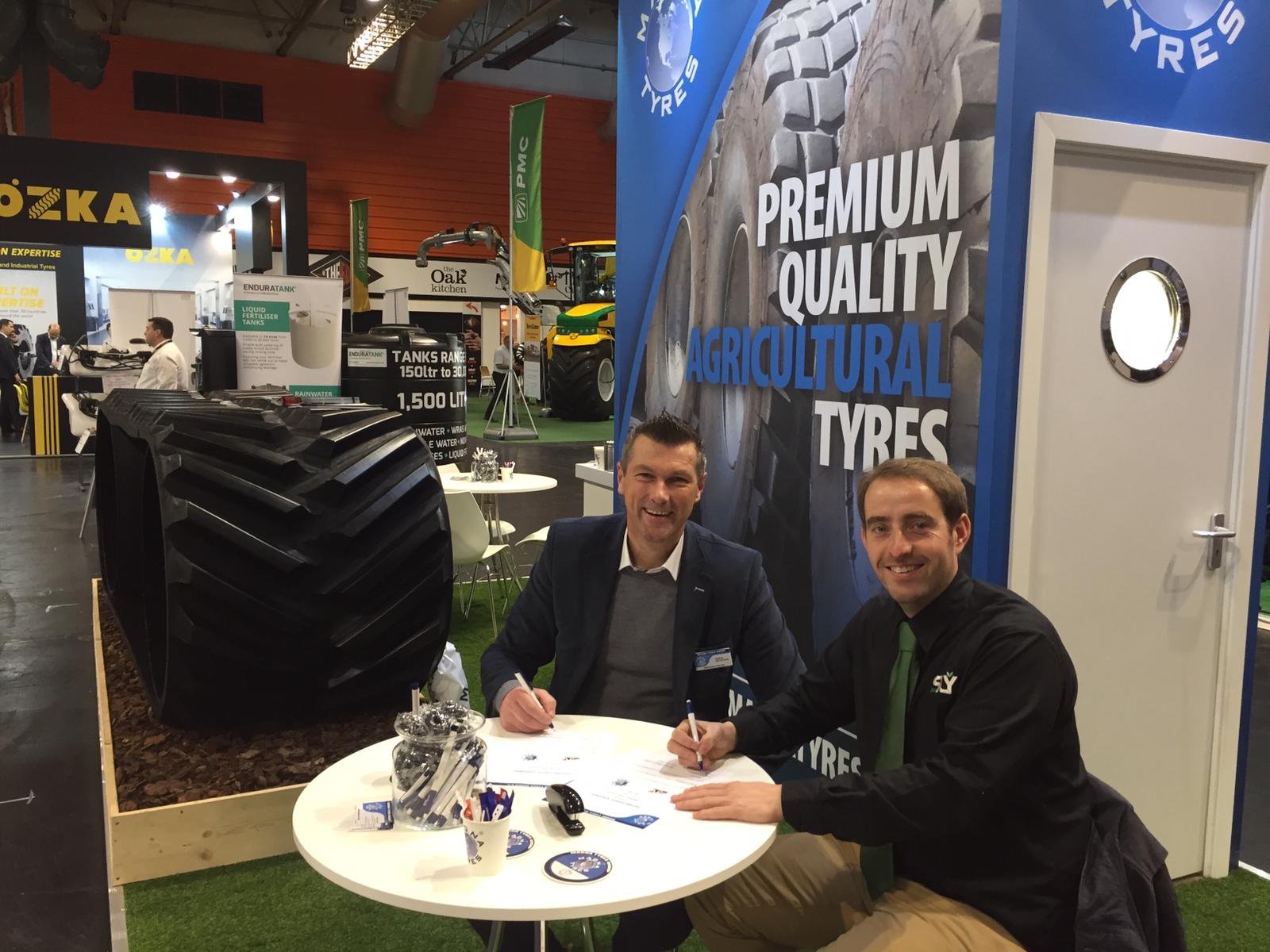 Magna Tyres Group has signed a new partnership with UK rubber track supplier Sly Agri Ltd. The strategic agreement enables Sly Agri to purchase and resell the Rubber Track retread for the agricultural sector. The contract was signed by George Sly and Stephan van Leeuwen during the LAMMA Show in Birmingham.
Magna said the agreement with the track specialist shows it is taking the next step to grow and better serve its worldwide customer-base.
Sly Agri creates and manufactures innovative farm equipment dedicated to conversation farming with minimal or no tillage. It was created by Cyrille Geneste and George Sly, farmers in France and England. One advantage of being min-till and no-till farmers is the practical awareness of the job in and out of the field. They are also the first users and testers of each of the company's latest machines, helping them test thoroughly in real conditions.