Pirelli launches 'studly' tyre for icy winter conditions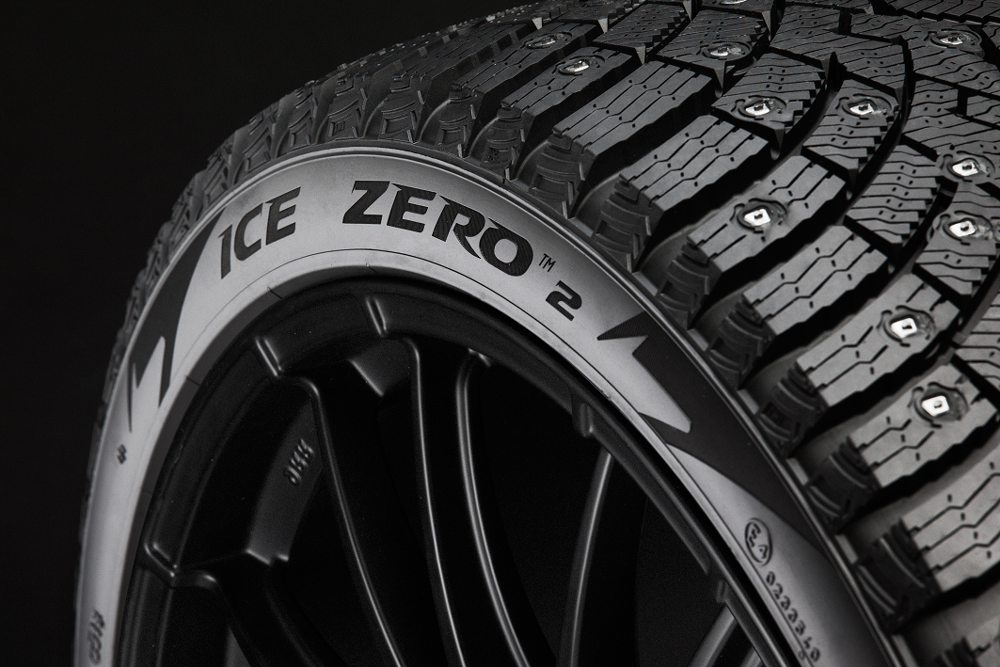 Studded tyres are just a niche market in the UK, but for anyone requiring automotive footwear that's raring to go when snow and ice builds up, Pirelli has launched a tyre that may do the trick. Called the Ice Zero 2, the studded tyre is aimed at the high value segment.
To guarantee surefootedness, Pirelli took the grip-giving stud as its starting point when developing the Ice Zero 2. The tyre maker says the result of designing a tyre around the stud is improved traction and braking compared with the previous generation Ice Zero, as well as lower noise.
The studs used in the Pirelli Ice Zero 2 are derived from those employed on the original Ice Zero, but they've benefitted from several updates. Each redesigned stud is, at 0.9 grams, 18 per cent lighter than the prior version, and a millimetre has been shaved off the length, bringing this to 10mm. And it's a good thing that the studs are lighter, as there is now around 45 per cent more of them. While the Ice Zero contained some 130 studs, its successor has 190. These are configured in a new pattern, developed using 3D simulation in order to offer the right balance between traction, braking and rolling resistance.
A new compound has also been used for the tyre's stud housings. Pirelli says this compound is "not too soft," with this firmness aiding stud retention.
The Ice Zero 2 complements the existing Ice Zero and Ice Zero FR (non-studded) tyre ranges. Compared to the first generation of tyres it joins, with the Ice Zero 2 Pirelli has shifted its focus more towards the high end of the car market. It says this is in line with the Pirelli corporate strategy, and it is an unsurprising move for a company wishing to consolidate its position as market leader for car tyres with 18-inch and larger rim diameters.
Sports saloon drivers can obtain the Ice Zero 2 in sizes for 16- to 22-inch rim diameters. In addition, the Scorpion Ice Zero 2 caters for the latest-generation SUVs and crossover vehicles.