Toyo Tires 7 Race Series commits to 2 more seasons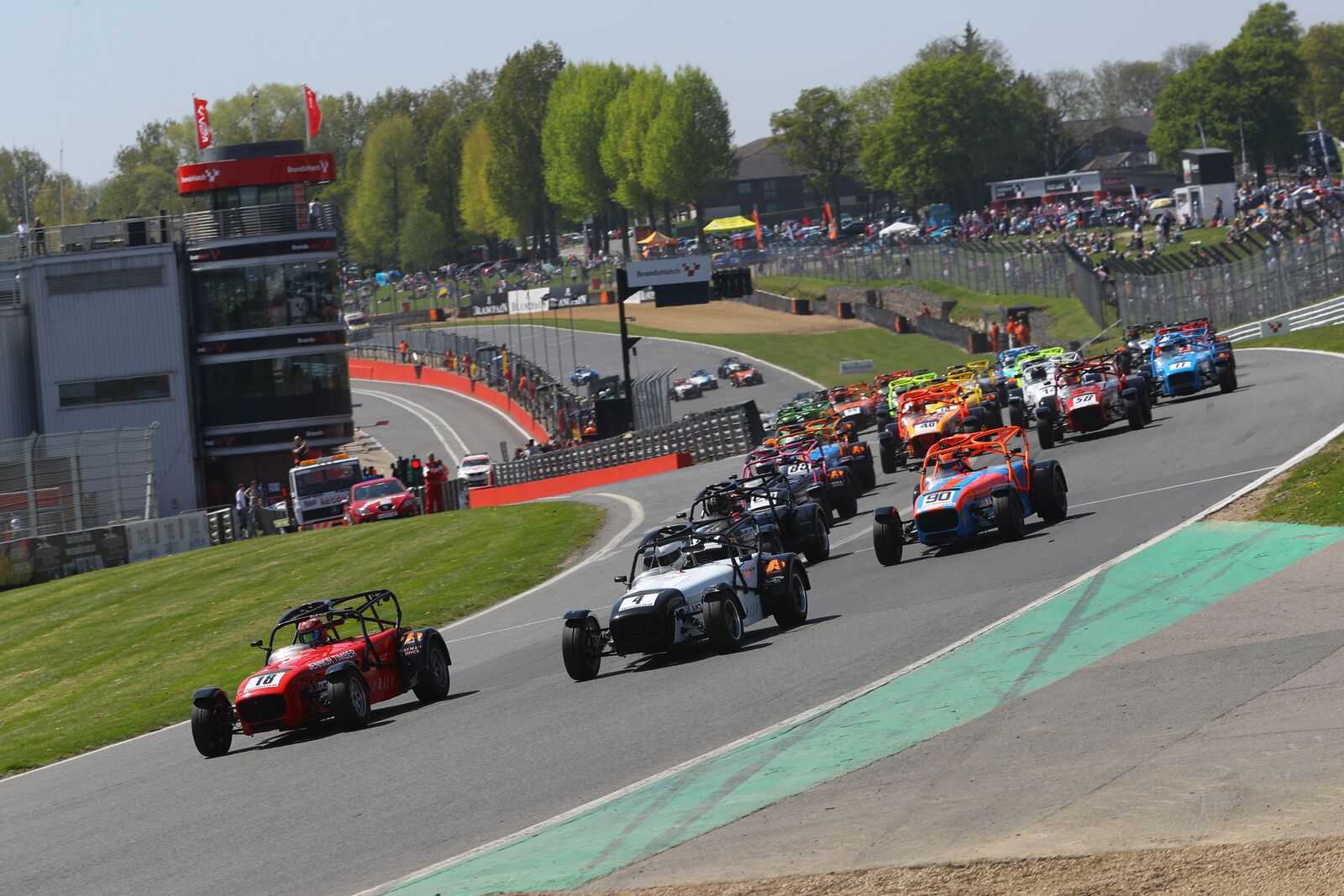 Toyo Tires used the 2019 Autosport Show to reveal that the Toyo Tires 7 Race Series will run for a further two seasons, further cementing the relationship between the Japanese tyre manufacturer and the motorsport series.
According to the company, the series has become the home of Caterham race cars built to both the R300 and 1600cc Supersport/Sigmax classes. Well-renowned as one of the most competitive grids in club motorsport, it's a true crowd-pleaser that offers plenty of hard-fought, opposite lock action in a family-friendly and egalitarian paddock.
Better still, in addition to great drivers, notable camaraderie and a time sheet than can often be separated by a cigarette paper, the Toyo Tires 7 Race Series also enjoys one of the most exclusive circuit access lists on the calendar; not only on the UK's finest tracks such as Brands Hatch GP, Donington and Snetterton, but also across Europe on such iconic tracks as Imola, Spa, Ascari and Portimao.
All cars will use the Toyo Proxes R888R as control tyre, levelling the playing field, and ensuring that nobody has a competitive advantage – one of many reasons why the leaderboard changes so much in this compelling series. Thanks to its ability to shift more standing water than most race-ready rubber, the R888R can also be used at wet meetings, meaning competitors don't need to bring as many set-ups to each event.
Series co-ordinator Andy Adshead commented: 'We're obviously delighted to remain with Toyo as our technical partner and control supplier for the next two seasons. Not only has it proved to be one of the most able and versatile tyres that we've competed on, but the technical assistance and help we've received from their technicians has been invaluable. All of our race cars work really well on this rubber – and it's great to see a manufacturer like Toyo continue to re-invest in the sport."
Alan Meaker, Technical and Motorsport Director for Toyo Tires added: "It's wonderful to re-sign as technical partner with the Toyo Tires 7 Race Series once again. This series is exactly what our motorsport programme is all about, and as well as supporting club-level motorsport it continues to serve as the ultimate test-bed and proving ground for our products. I'm really looking forward to the season ahead."
The first round starts at Spa Francorchamps between 18 and 20 April 2019.