TecAlliance: TecDoc Catalogue 3.0 available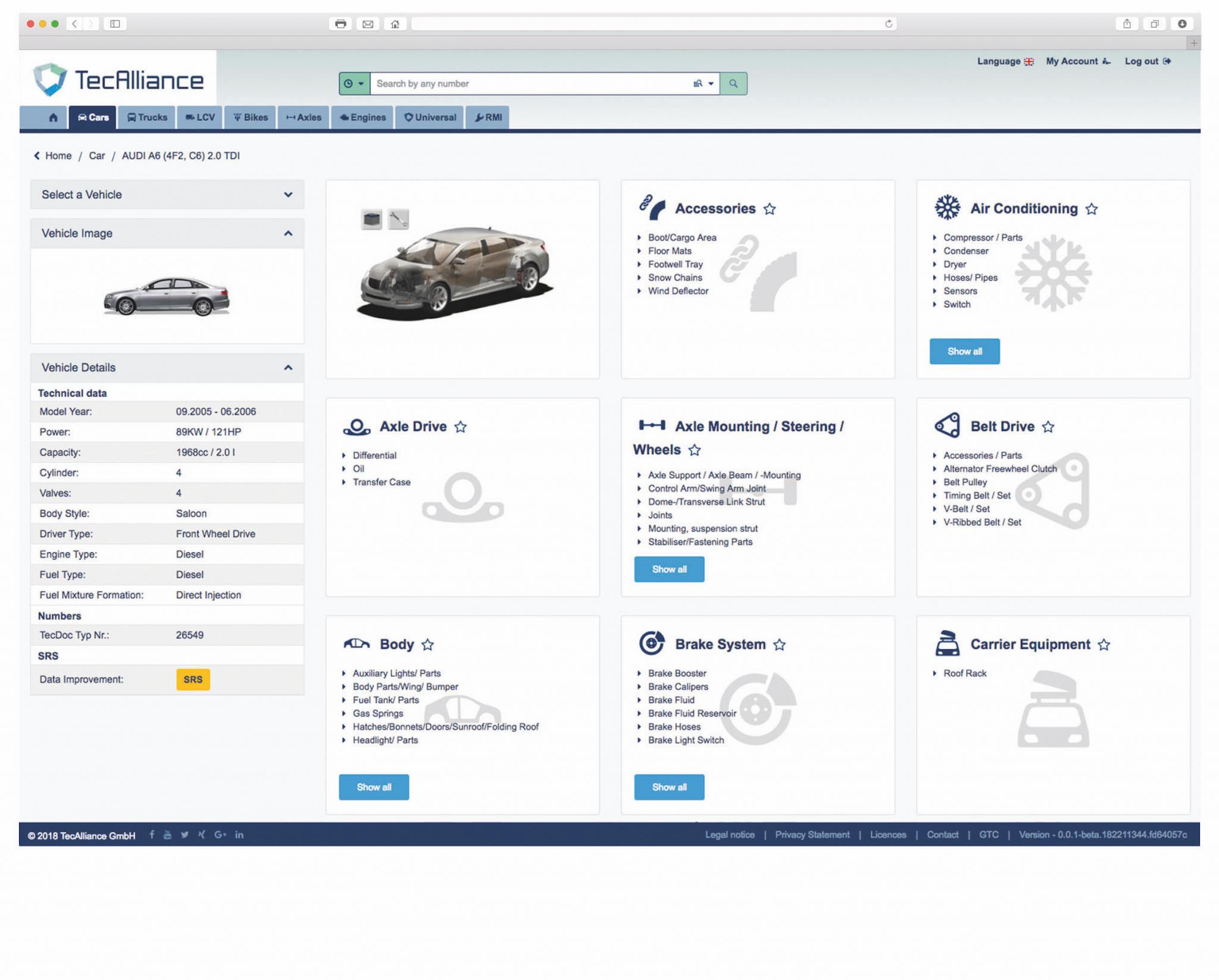 Version 3.0 of the TecDoc Catalogue is available in January 2019 in the TecAlliance online shop. The spare parts catalogue is designed to be more user-friendly and intuitive than ever, enabling faster and more precise searches.
The improved in-depth integration of a wide variety of vehicle manufacturer-compliant repair and maintenance information (RMI) allows users to access it directly from the spare parts search. The system is component-driven and clearly structured. The scope, quality and up-to-date status of the data and information in the TecDoc Catalogue enable independent workshops to offer vehicle maintenance in line with the manufacturer's specifications, maintaining the manufacturer's warranty. The new TecDoc Catalogue now also allows workshops to calculate costs for their customers in a more precise manner. Workshops can make all organisational preparations and place necessary orders before the vehicle arrives in the workshop. Furthermore, the dashboard now makes it possible to search for the appropriate product groups and products in an even more intuitive manner. All functions can be used through the desktop, as well as on mobile end devices.
Workshops are not the only players to benefit from the new TecDoc Catalogue. In order to help commercial customers set up their own web shops quickly and easily, TecAlliance will, in the course of the year, offer the option of creating a customised solution, based on the TecDoc Catalogue, featuring web shop functionality and fully integrating RMI data. As an alternative, distributors can integrate the TecDoc Catalogue's range of data into their own shops and catalogue systems as a web service.
Today, the TecDoc Catalogue is considered to be one of the world's leading spare parts catalogues; it now includes more than 110,000 vehicle models, data for 6.6 million articles from more than 700 brands, 254 million links and 48 article groups. For all involved, the TecDoc Standard represents a reliable seal of quality for high-grade OE-based spare parts information and data.