Landsail Tyres extends partnership with driving charity Speed of Sight: video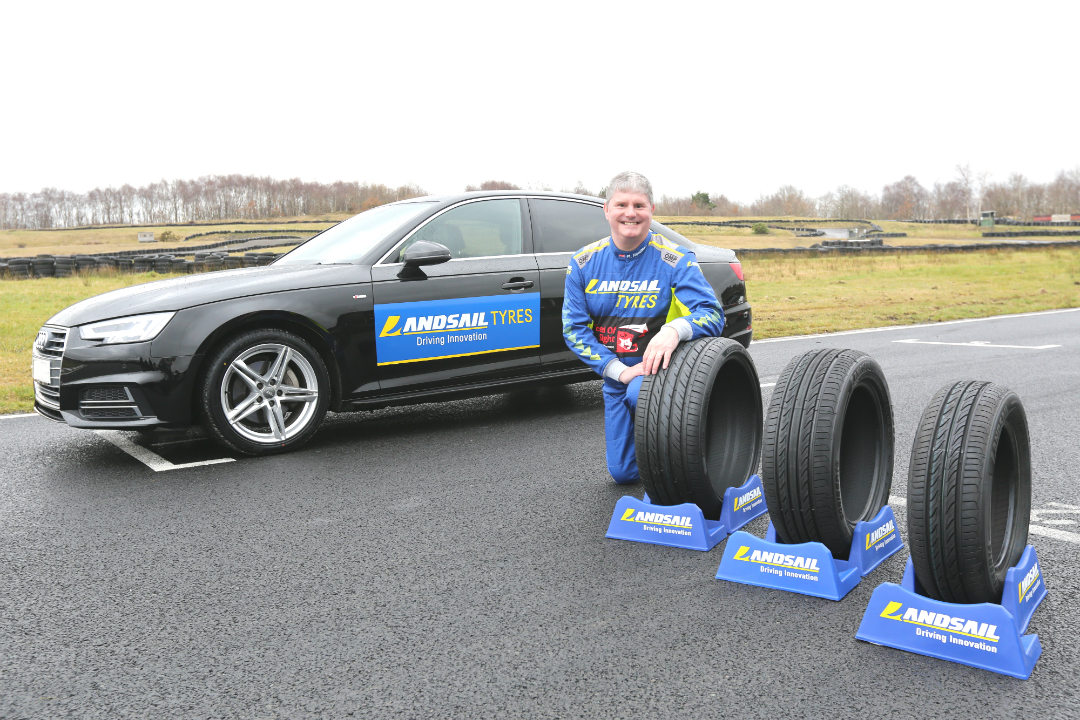 Disabled driving charity Speed of Sight and Landsail Tyres have announced a major extension of their title sponsorship deal for 2019. In 2018 the Manchester-based charity used the partnership to extend its reach across the UK, offering more car enthusiasts with disabilities the chance to enjoy the thrill of driving on a track day than ever before.
After charity co-founder and blind speed world record-holder Mike Newman and his team detailed the charity's growth plans for 2019, which will see further increases in the number of experiences it offers, Landsail jumped at the chance to extend the partnership.
John Galloway, who co-founded the charity with Mike Newman, said that maintaining its relationship with Landsail was a key foundation block for Speed of Sight's plans.
"Thanks to the support and exposure our partnership with Landsail Tyres created last year, we have attracted a lot more supporter organisations within the motor industry," he said. "But to get our expansion plans going – holding more events at more venues, expanding our office to process more applications, basically offering more disabled people the chance to enjoy track-day driving – we wanted to keep Landsail on board.
"They have been our most supportive partner and they transformed how we thought about sponsorship, partnerships and how we as a charity engage with businesses and supporters."
Peter Cross, Landsail's UK commercial manager, said the tyre brand had forged a strong relationship with Speed of Sight over the past 12 months and was proud to extend the partnership.
"There is a perfect synergy between Landsail, a tyre brand that is trusted by millions, and Speed of Sight, where the service users place their trust completely in professional race drivers to advise and – in certain cases – navigate for them," he said.
"In just a year this partnership has become incredibly important to us. We have seen first-hand the impact the volunteers' work has on those who apply for track days and we've been able to share that with our UK retailers.
"It is a very emotional experience for disabled people, whether they've had to stop driving or have never been able to, to go out with Speed of Sight and take control of a performance car. Working with them to to help offer that feeling to a growing number of people is special, and we take enormous pride in seeing Speed of Sight continue to thrive.
"We even shared the Speed of Sight experience with some of our customers, sending them out for a drive blindfolded with Speed of Sight around Three Sisters racetrack in Wigan. It was an experience they reported had altered their understanding of disability and what is possible, hopefully that is the message we are helping to promote with Speed of Sight."