General Tire debuts NASCAR Whelen Euro Series partnership at Autosport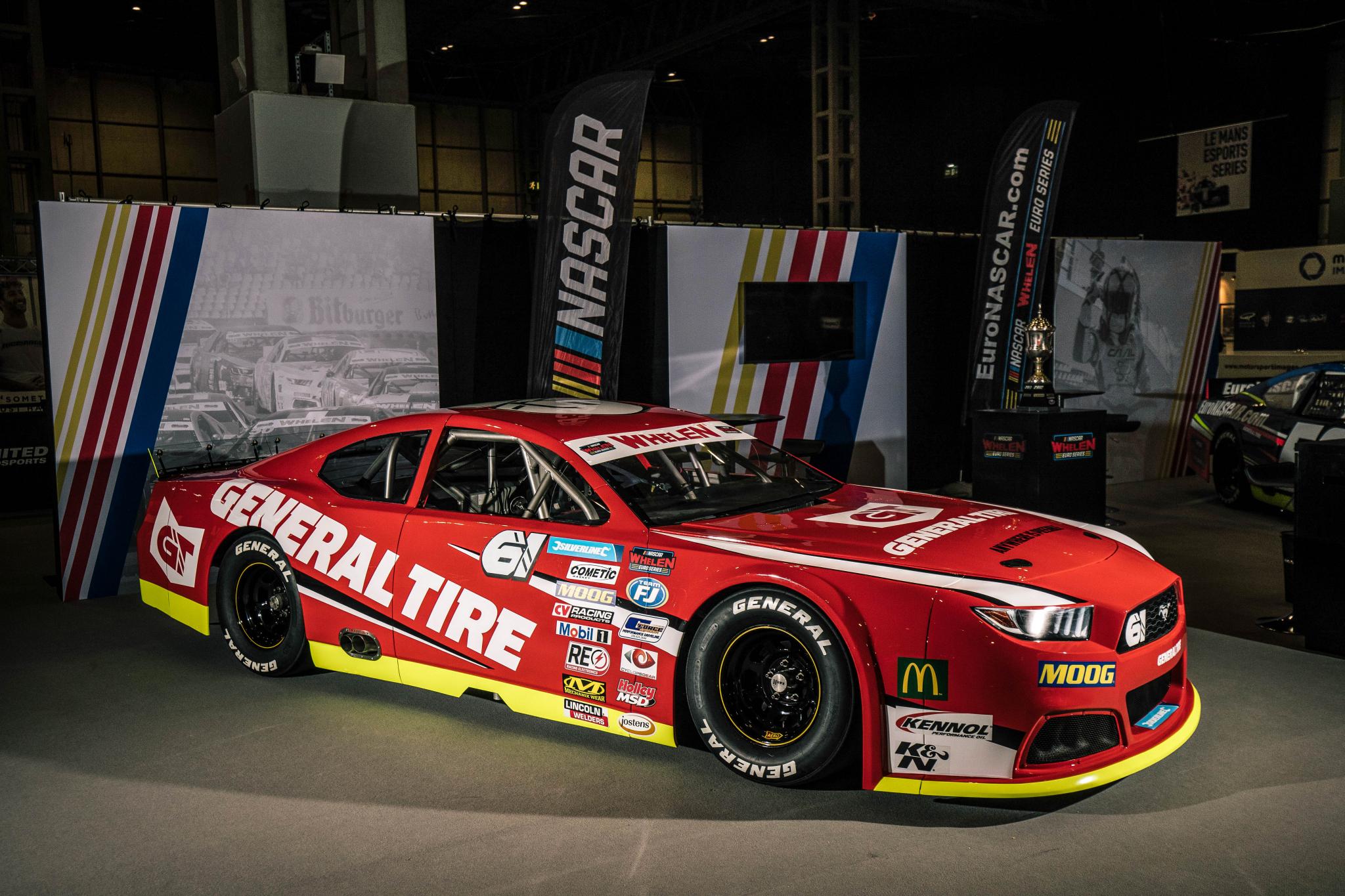 General Tire unveiled a branded vehicle as part of the Autosport International show 2019 NASCAR stand in order to raise awareness of its partnership with NASCAR Whelen Euro Series.
Following the announcement in 2018, General Tire will be supporting the NASCAR Whelen Euro Series as Official Partner and tyre supplier for all the teams in the series from 2019. As the exclusive tyre supplier, General Tire will be providing the teams with slick and wet-versions of its new NWES GT model in size 11.5/ 27.5 R 15 for both front and rear wheels.
To celebrate the partnership, General Tire collaborated with NASCAR Whelen Euro Series to create a completely branded vehicle at the Autosport International show. Working with specialists from NASCAR, a unique paint design was created to showcase the upcoming series, creating a car that would be at home on the starting grid.
"As one of Europe's largest motorsport events, Autosport International was a fantastic platform to present ourselves as Official Tyre Partner of the NASCAR Whelen Euro Series.," said Guy Frobisher, senior project manager at General Tire in Europe. "This is just the beginning of the exciting journey between the two brands and I look forward to the start of the series in April."
Alan Baldwin, wholesale sales director, from Micheldever Tyre Services the General Tire importer for the UK added: "With adventure at the heart of General Tire, Autosport International marks an exciting start to the year for us and the partnership is going to be a great way of engaging people with the brand."
The NASCAR Whelen Euro Series selected General Tire to be the series' race tyre supplier and official tyre partner of Euro NASCAR for the next six years back in November 2018.
All cars racing in the European NASCAR championship will be equipped with General Tire's NWES GT slick and wet tires, in size 11.5/27.5R15.
Financial terms were not disclosed, but it is clear that General Tire – a Continental A.G. brand – replaces Michelin Motorsports as the series' official tyre supplier.
The NASCAR Euro series started in 2008 as the Racecar Series and gained NASCAR affiliation in 2012, becoming the Euro-Racecar NASCAR Touring Series. It became the NASCAR Whelen Euro Series in 2013.
The series uses NASCAR-style racers—either a Chevrolet, Ford or Toyota body with a 5.7-liter, 400 hp V8 engine—competing on road-race circuits throughout Europe.
At the same time, the series released its 2019 schedule, showing 26 race spread over seven race weekends at tracks in seven countries, plus a non-championship mid-season all-star race at an as-yet undisclosed street circuit in France.
The season opens with a double-header race weekend 13-14 April in Valencia, Spain, and concludes Oct. 5-6 with another double-header weekend at Zolder, Belgium.
In between the series will visit the Autodromo di Franciacorta, Italy (May 11-12); Brands Hatch, England (June 1-2); Autodrom Most, Czech Republic (June 29-30); Raceway Venray, Netherlands (July 13-14); and Hockenheimring, Germany (Sept. 21-22).