Falken specialist Walsall Wood Tyre & Service promotes tyre safety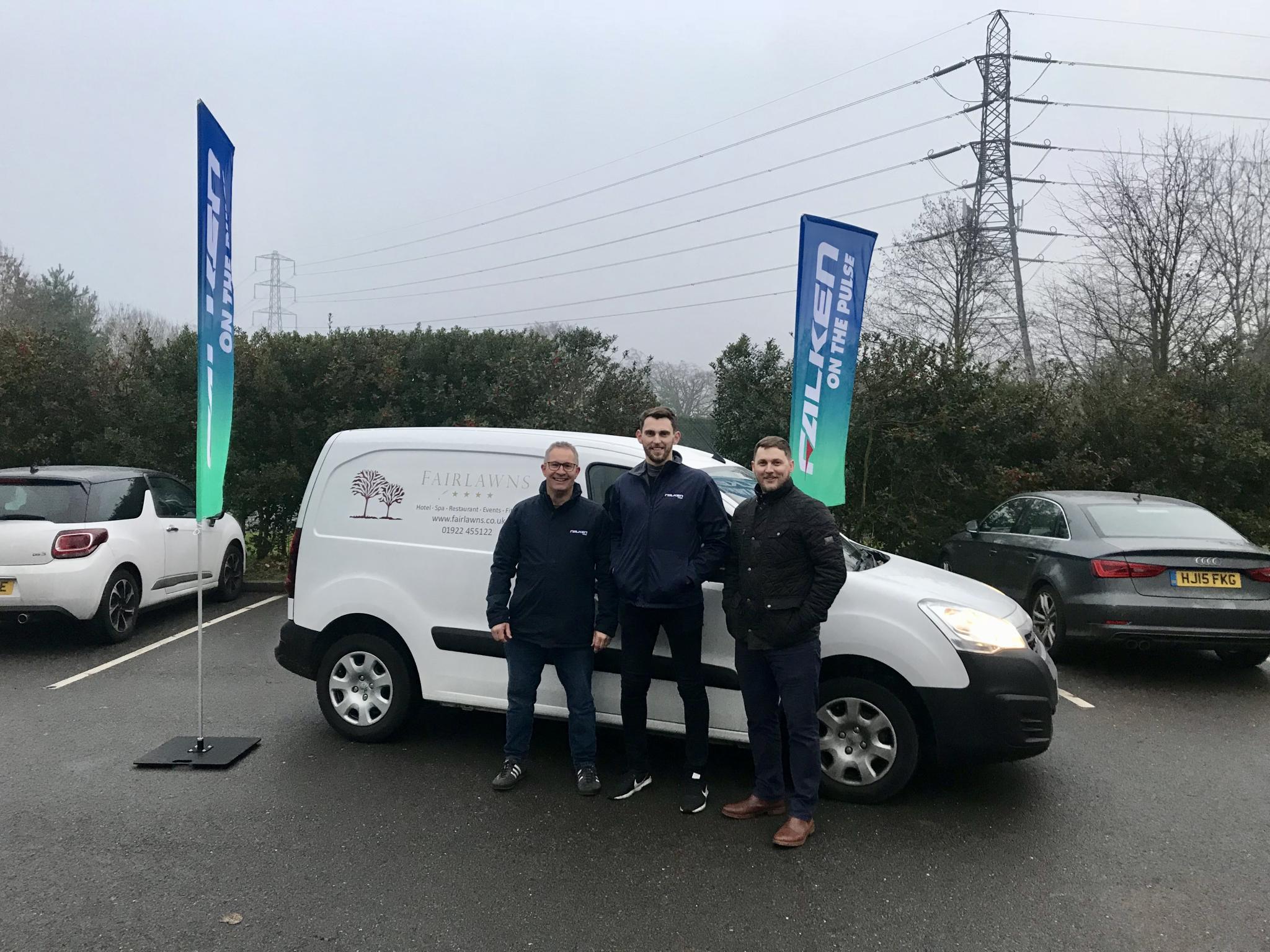 Walsall Wood Tyre & Service, a Falken Tyre specialist based on Hall Lane Industrial Estate, Walsall, held a tyre safety check in December at The Fairlawns Hotel and Spa, in Aldridge, for all staff and patrons. The event at the award-winning independent hotel was the first in a series of safety initiatives within Walsall Wood's local community.
Walsall Wood, working in partnership with leading UK tyre wholesaler Micheldever Tyres Services (MTS), checked more than 150 cars and their tyres throughout the day. The companies also gave guests and staff tyre safety advice and recommendations to see them through the colder UK months. As part of the initiative, Walsall Wood set up an employee discount scheme for all hotel staff on tyres and servicing.
The company became an exclusive Falken Tyre dealer within its area in 2016. The independent tyre retailer says providing quality, economical, and award-winning Falken Tyres in addition to offering high-level customer service and advice to its growing customer base has helped to promote its local reputation.
Nathan Taylor, director at Walsall Wood, comments: "Tyre safety is hugely important, having the opportunity to get out to the wider community and ensuring locals are tyre safe aware, is a crucial activity for me and my business. With the colder weather fast approaching, doing a tyre safety check within my community was an ideal way to convey our tyre safe messages. We look forward to returning to Fairlawns in the summer as part of our planned 2019 tyre safety events."
"Nathan and his team from Walsall Wood were very friendly, approachable, courteous to all our staff and guests alike," adds Dave Christopher, duty manager at The Fairlawns Hotel and Spa. "The tyre checking service they conducted at the hotel was a big hit, and several of our team and guests are now using Walsall Wood for both new tyres and servicing of their vehicles. We always like to go the extra mile, schemes such as this certainly fits within that ethos."