Traxx Tyres hosts dealer conference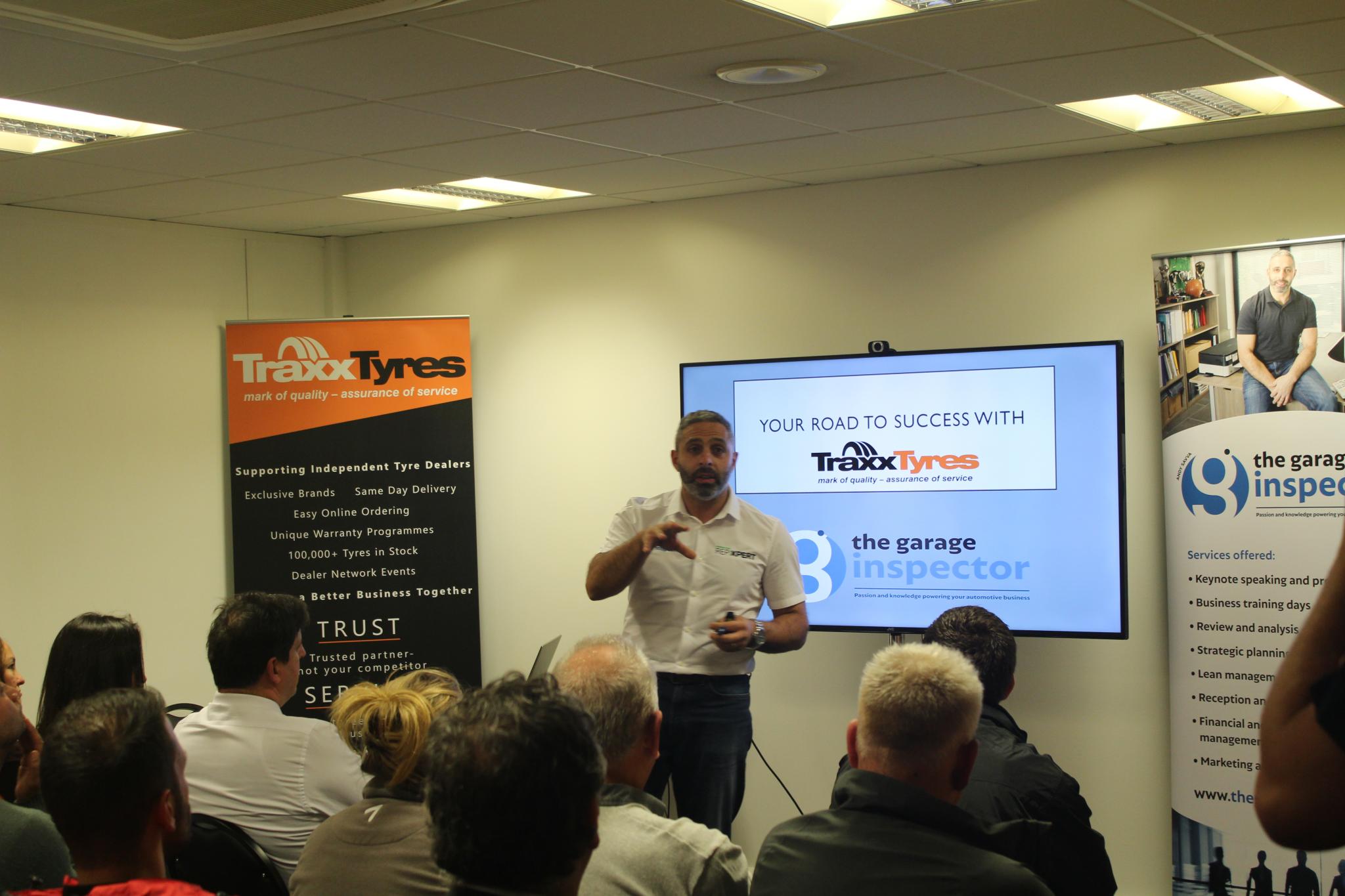 At the end of November Traxx Tyres held its inaugural Independent Dealer Conference will the aim of creating a "dynamic forum for presentations by suppliers and experts on new tyre products, technology and digital marketing innovations in the tyre industry, as well as creating a valuable networking opportunity for attendees".
The conference, held at Traxx's Head Office in Bracknell, Berkshire, offered a wide-ranging agenda including presentations by an Istanbul-based senior technical trainer from Lassa, supplier of one of Traxx Tyres' key ranges.
Traxx general manager, Mark Darvill commented that the evening was extremely well attended and highly successful in meeting its goal of providing a range of relevant industry and product information for customers.
The sessions included coverage of the new Lassa Multiways and Competus HP2 ranges, details of the new Lassa Tyres Warranty which was officially launched at the event, an insight into the future of tyre technology and tyre marketing in the digital era.
The evening was rounded off with a presentation from industry expert Andy Savva (known as "The Garage Inspector") who provided a lively talk on how customers can make their businesses more efficient in terms of workshop productivity, brand awareness and profitability.
The evening concluded with a draw for an all-expenses-paid trip to Barcelona for two, including tickets to watch Barcelona Football Club at the Nou Camp. Five Puma sports watches were also won by the runners-up.
Traxx plans to hold a series of further independent dealer conferences around the UK in 2019.