Linglong awarded China Industrial Award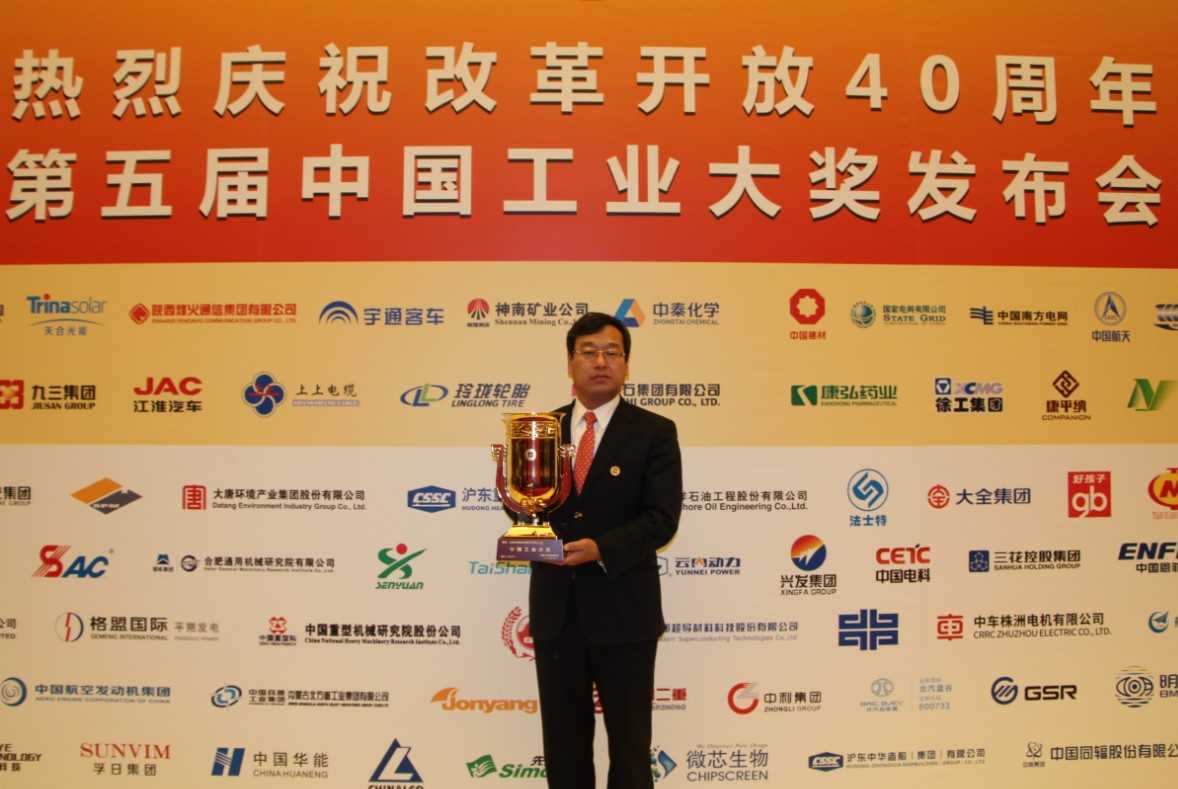 On 9  December 2018, the fifth China Industrial Award Ceremony was held at the Great Hall of the People in Beijing. Shandong Linglong Tire Co., Ltd. won China Industrial Award, the first tyre enterprise in China to win this award. Wang Feng, chairman and president of Linglong Tire, accepted the award at the Great Hall of the People.
The China Industrial Award is the highest award in Chinese industrial field approved by the State Council, which could represent the highest level of Chinese industrial development. This award is an incentive and affirmation of Chinese enterprises which aim at stepping into the high-end manufacturing fields with global competitiveness.
Linglong has six R&D centres and five manufacturing bases across the world with over 10,000 employees and an estimated brand value of nearly $5.5 billion. Linglong has obtained more than 500 patents at home and abroad and has even developed dandelion, 3D printed polyurethane and silicone tyres. In addition the company supplies OE tyres to VW, Audi, Ford and Renault-Nissan, amongst others.
On 21 August 2018, Linglong reported that it had brought forward for a factory with capacity reaching 13.62 million units in the free trade area of Zrenjanin, southeast of Serbia, which demonstrates that Linglong's second overseas manufacturing base will be in Serbia. Currently, Linglong has established manufacturing facilities in Dezhou China, Liuzhou China, Jingmen China and Thailand while maintaining the operations facility in Zhaoyuan China, in order to form its 5+3 global layout. In the future, the company plans to "investigate in America to fully develop its global strategic layout".