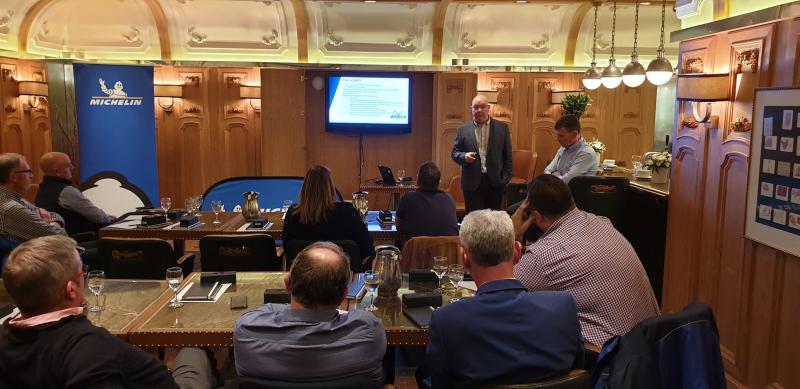 Michelin's Retail Programme Manager for the UK and Ireland addresses partner dealers at the Kilkenny event.
Developing an online identity and regular customer service training for staff are key to boosting profits, Michelin's Republic of Ireland partner dealers have been told at an annual event.
Delegates at the full-day session at Langton House Hotel in Kilkenny were given advice on developing their digital offering through websites and social media channels such as Facebook and Twitter.
Category: UK News