Service training and online presence key profits, Irish Michelin dealers told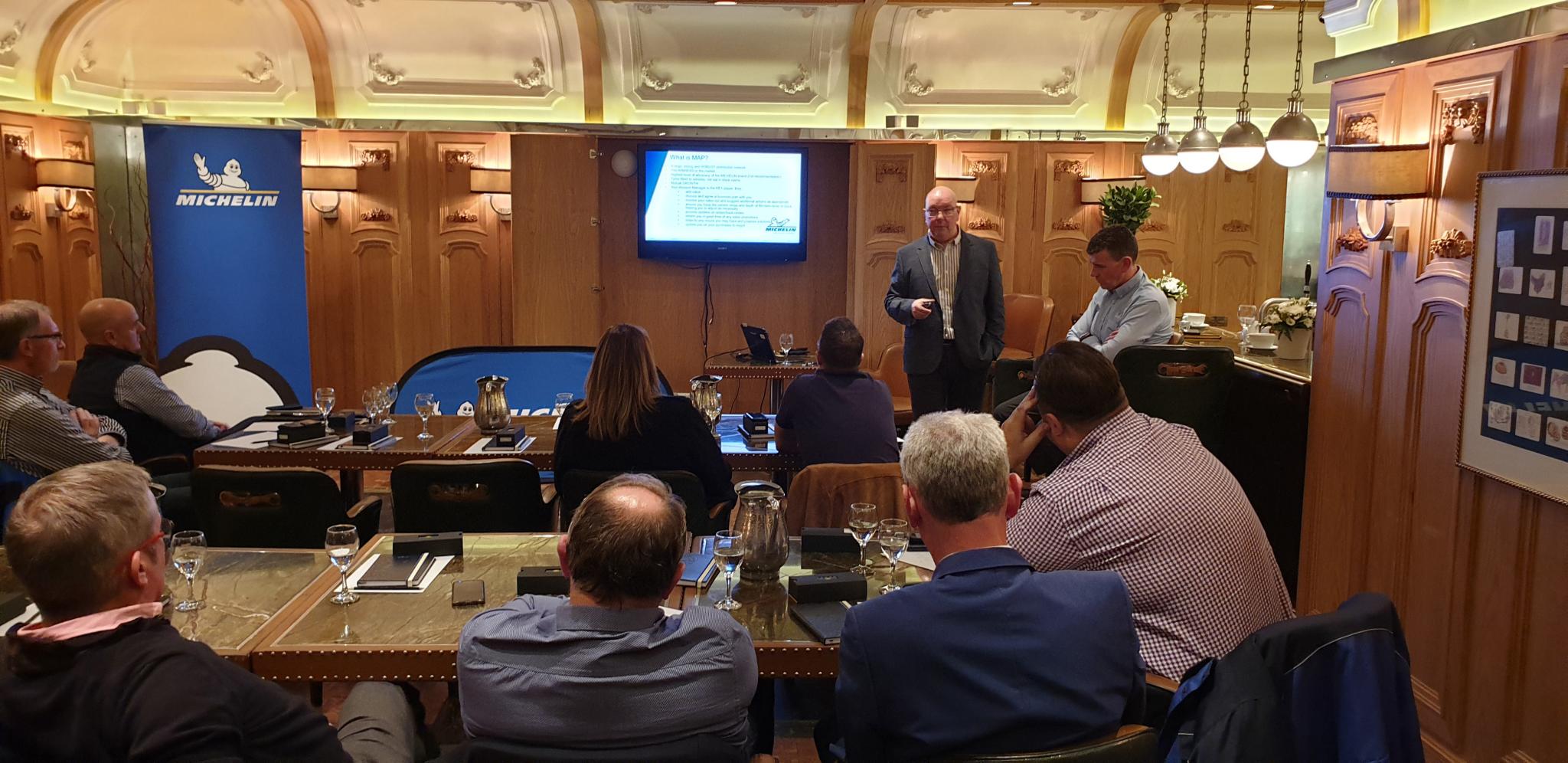 Developing an online identity and regular customer service training for staff are key to boosting profits, Michelin's Republic of Ireland partner dealers have been told at an annual event.
Delegates at the full-day session at Langton House Hotel in Kilkenny were given advice on developing their digital offering through websites and social media channels such as Facebook and Twitter.
Each Michelin Business Professional dealer will receive a report from marketing agency Lesniak Swann, which will include a full audit of their current website as well as a review of traffic analytics, advice on improving search engine optimisation techniques and future plans.
Andy Aylward, Michelin's Retail Programme Manager for the UK and Ireland, who oversees a network of more than 80 accredited car and motorcycle dealers, says: "We invest heavily in our dealer partners to help them offer the best service possible.
"We believe every dealer has their own unique personality, and we want to help make sure that comes across both onsite and online. Nowadays the first interaction the consumer has with a supplier is often online, so we want to encourage our partners to make sure the initial impression is a positive one. Regular customer service training then ensures that positive experience continues when they come through the door."
The 12 delegates were also given a review of Michelin's performance over the last 12 months and a preview of the manufacturer's upcoming plans.