Rema Tip Top introduces new Corghi Artiglio 5000 'Leva la leva' tyre changer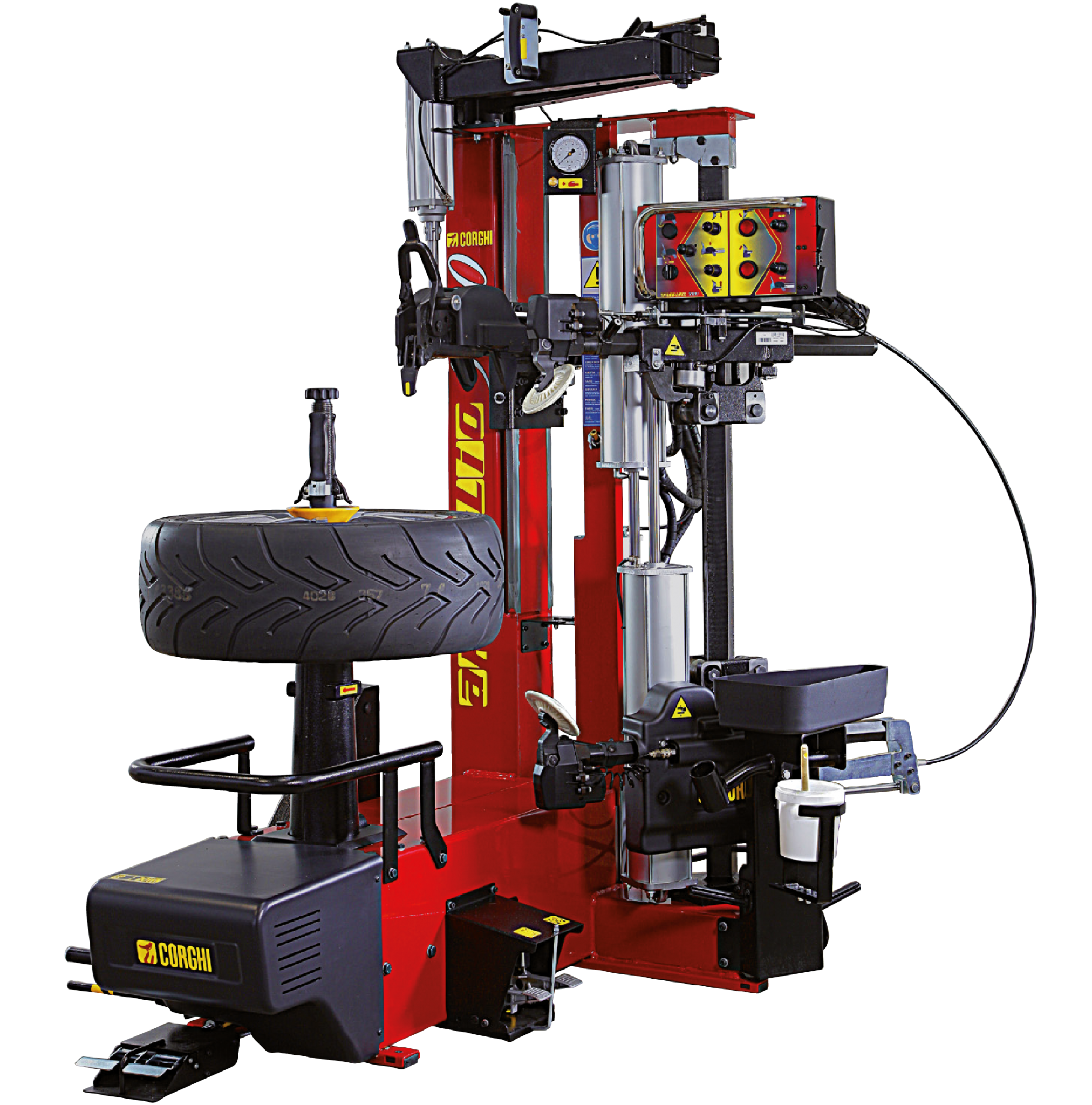 Rema Tip Top has launched Corghi's latest Artiglio 5000 automatic tyre changing machine. The Artiglio 5000 has third generation "Leva la leva" (lever-less) technology for vehicle, SUV and commercial vehicles wheels up to 28". The new demounting tool with Lite Smart Corghi System movement reduces the stress on the tyre and never touches the rim.
Rema Tip Top, distributor of the Corghi range of tyre servicing equipment, states that the Artiglio 5000 comes equipped with numerous technical innovations. These include a dynamic bead breaking device with a double bead breaker disc, a newly designed head unit (Patent Pending), and wheel clamping with a wheel support plate. The machine also has a reinforced structure, ergonomic design and user-friendly commands all intended to optimise performance.
All of these features mean a faster operating speed without risks for the operator and the rims, even during the most critical phases, and improved ease of use and universality. Rema adds that Corghi's Artiglio 5000 is "competitively priced". The machine is pitched between the popular Artiglio 500 and Artiglio Master Jolly.
Rema Tip Top expands lifting, alignment
Rema Tip Top has also expanded its coverage in the supply and installation of vehicle lifting equipment and wheel alignment. The company has also expanded its Corghi training centre in Leeds to enable customers to experience the high-end capability of the Erco four post lift and Exact Linear wheel alignment machine. The Exact linear wheel alignment machine represents Corghi's latest development in camera wheel alignment technology, targeted at high volume alignment business. Rema Tip Top states that the Exact Linear's evolution has been significant, with the introduction of next generation cameras equipped with high resolution HiQ lenses.
The company delivers training courses free alongside equipment sales and prospective buyers are able to test before they buy. Rema also backs its equipment sales with a full two years warranty; service and finance options; and a high level of flexibility and peace of mind.