Magna Tyres Group adds 3 sizes to M-Terrain off-road dump truck tyre range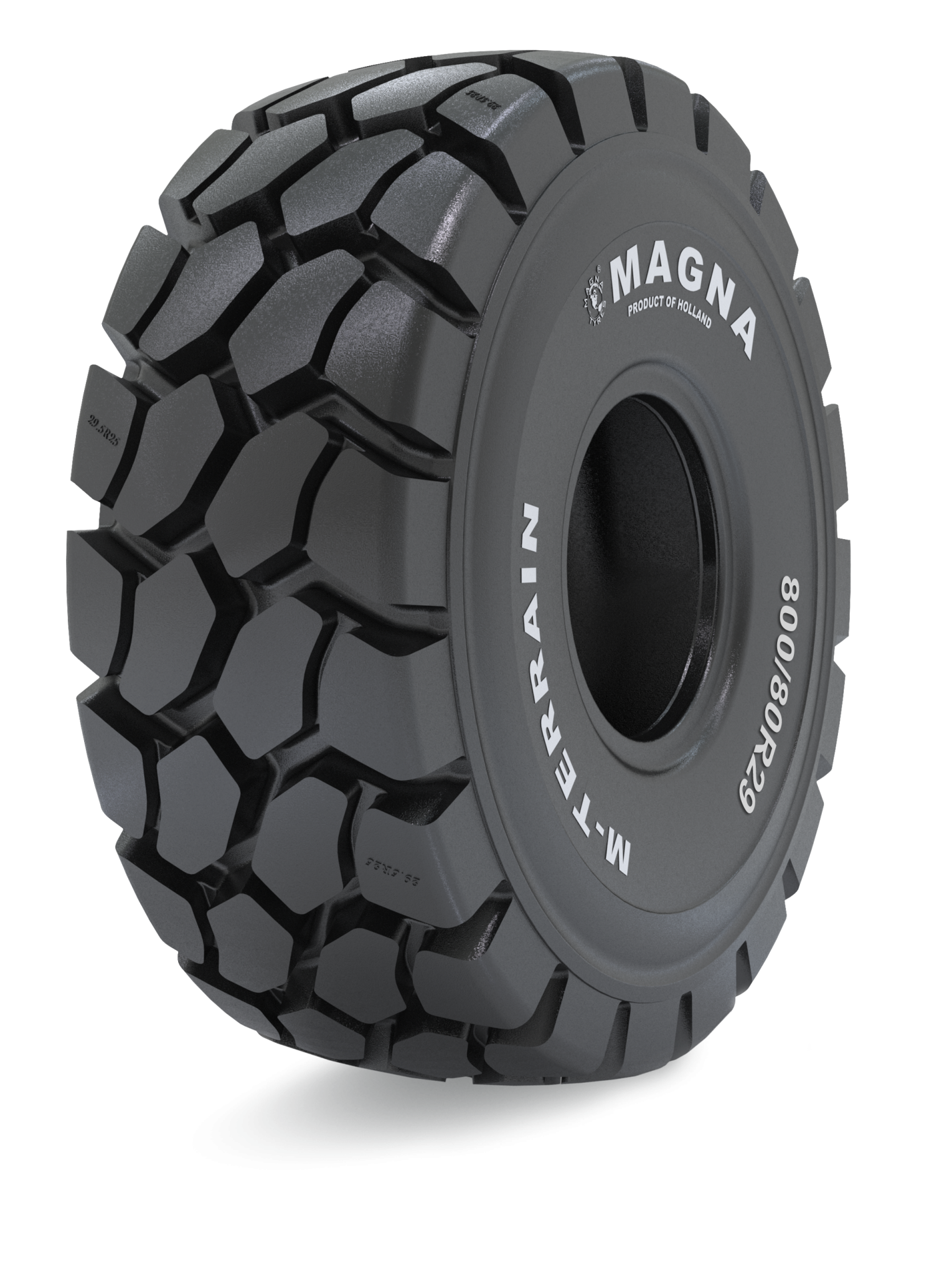 Magna Tyres has added three sizes to its popular Magna M-Terrain E4 tyre series for off-road dump trucks. The M-Terrain is now available in sizes 750/65R25, 875/65R29 and 800/80R29. The manufacturer states that the range extension is designed to serve more clients globally.
As with the other tyres in the Magna M-Terrain range, the new additions are specifically designed for articulated dump trucks in challenging off-road conditions. Like the other tyres in the M-Terrain collection, the new sizes have a non-directional E4 tread designed to substantially enhance performance and traction. They have an all steel radial construction for better load performance and ease of operation. Heat build-up is also reduced significantly thanks to its casing design, Magna adds.
The Magna Tyres Group commenced production at its Obo Tyres plant in Hardenberg, Netherlands at the beginning of 2018, at which point the company said it would add 23, 26 and 29-inch presses to double its capacity. The M-Terrain has since been produced at the plant in size 26.5R25 as part of the group's doubling of OTR production capacity there.