Dunlop tyres OE on Revolution track car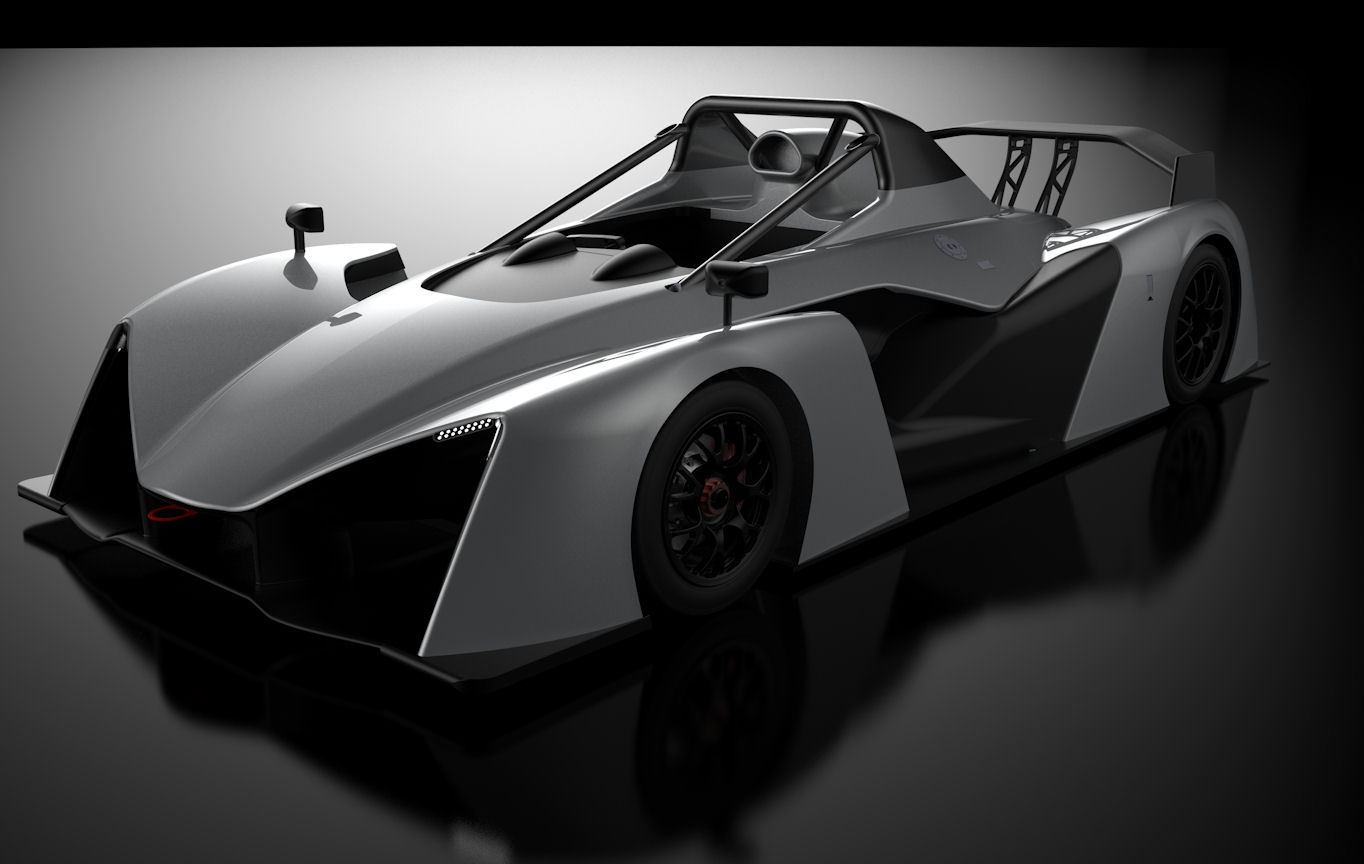 Dunlop Motorsport tyres have been chosen as original equipment for a new sports car from UK-based manufacturer Revolution Racecars. The Revolution, which is built upon an advanced carbon-fibre chassis and brings Le Mans Prototype technology to the customer racing and track day market, will wear Dunlop-supplied dry and wet weather tyres in size 200/580R15 on the front and 265/605R16 on the rear.
The Revolution is the brainchild of Phil Abbott, one of the co-founders of Radical Sportscars. "Race car technology has advanced immeasurably over the last couple of decades along with tools available to design and develop them, and it's now possible to bring these advancements to a larger market,' comments Abbott. "A Le Mans inspired car requires tyres that have been proven at the highest levels of endurance racing. That's why we chose Dunlop – the most successful tyre of the Le Mans 24h."
The Revolution has been designed to offer performance that is a league ahead of road car-based supercars. The car has a power to weight ratio of 440 bhp per tonne, with power coming from its dry-sump Ford 3.7-litre V6 engine. The bodywork generates high levels of downforce.
In addition to having an unparalleled 34 Le Mans 24 hours wins under its belt, Dunlop is the most successful tyre manufacturer in customer prototype racing. In the LMP2 category, the last eight Le Mans 24 hours have been won on Dunlop, as has every round of the current FIA World Endurance Championship season.
"This track record in prototype racing made Dunlop a natural choice for a car with such a high level of cornering performance. In addition to a durable, high performing tyre that gives great driver feedback, Dunlop also offer first class trackside support for our customers." added Abbott.
"We have worked with the team behind Revolution Racecars for many years on other successful projects," said Michael Butler of Dunlop Motorsport. "We have provided technical support since the early stages of this project because we see the potential for this car to be game-changer in customer prototype racing. The performance of the car is as dramatic as the styling and we look forward to the first race."
The Revolution makes its first public appearance today at the UK MotorsportDays Live show at Silverstone.
Production cars will be sold to teams racing in global sportscar championships such as the European VdeV Championship and the UK Sports Prototype Cup, the latter of which will feature a dedicated class for Revolution cars.