Continental Q3 2018 results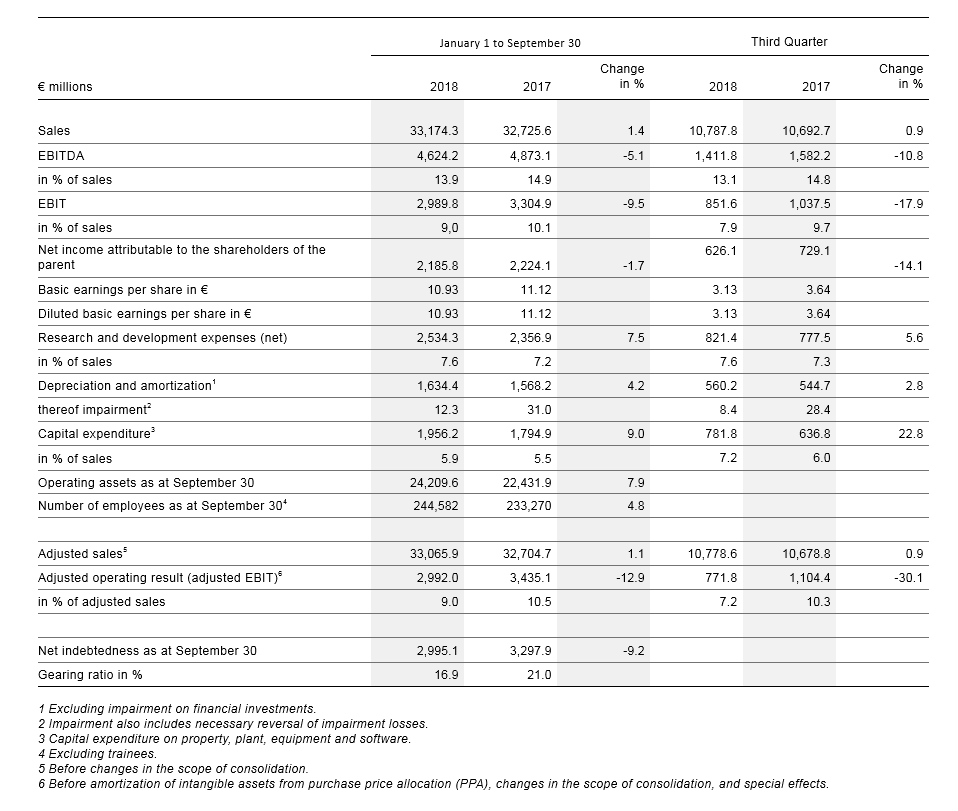 German tyre and automotive systems manufacturer Continental AG has reported Q3 2018 sales of 10.8 billion euros, a result just a whisker higher than the company achieved a year earlier. Adjusted EBIT amounted to 771.8 million euros, 30.1 per cent lower than last year's result. Adjusted EBIT of 771.8 million equates to an adjusted operating margin of 7.2 per cent; the margin was 10.3 per cent in Q3 2017.
Full information can be read here.