BKT outlaying up to $100 million to build US tyre plant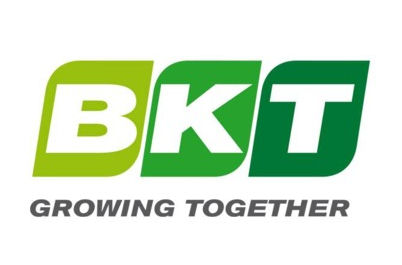 Balkrishna Industries (BKT) has provided further details regarding its plans to build a factory in the USA. With a capital outlay of up to US$100 million, funded by investments and local debt, the tyre maker intends to establish a greenfield facility with an annual capacity of 20,000 tonnes.
The tyre maker currently sells 30,000 tonnes of tyres annually in the Americas. By building a factory in the USA, BKT intends to strengthen its business with North American OEMS by offering them a faster delivery schedule. The facility will also be able to supply markets within the region more competitively. Furthermore, the company views investment in the USA as an important step in boosting the profile of its BKT tyre brand. "We are seeing increased traction in sales volume over the next few years," commented BKT in a statement. "In view of this, a local plant would accelerate our growth prospects in this region."
News of BKT's intention to establish its first manufacturing facility outside of India, a project approved by the company's Board of Directors in September, was shared by chairman and managing director, Arvind Poddar. During a video message marking his induction into the Tire Industry Association Hall of Fame, Poddar commented on "concrete plans" to set up a factory in the USA. The proposed plant's location has not yet been announced, however BKT says land should be acquired by the end of Q1 2019. The project is expected to be completed by 31 March 2021.
New projects in India
In addition to approving the USA plant project, BKT's Board of Directors recently approved a capital expenditure of up to Rs 10 billion (£105.5 million) for operations in India. This capex, which is additional to that earmarked for the carbon black plant in Bhuj, is scheduled to be completed within a period of 30 months and will be used to build a new plant at BKT's Waluj site as increasing production capabilities in Bhuj.
The existing factory in Waluj is, to use BKT's words, "very old" and "long due for complete revamping." As the plant is located on a small plot of land and many production processes are located outside factory premises, BKT has decided to start anew on a 9-hectare (22 acre) site within a 3-mile radius of the existing facility. This project, which also includes the construction of a cogeneration plant and warehousing facilities, requires a capital expenditure of Rs 5 billion. The new plant will have the same 30,000 tonne per annum capacity as the existing facility, which will continue operating until the new plant becomes operational in 2021.
The plan in Bhuj is to increase annual capacity by 5,000 tonnes; this additional capacity will be for large diameter all-steel OTR tyres. With these products, BKT aims to increase its business with OEMs. The Rs 5 billion capex for the Bhuj site will also cover the cost of setting up an additional mixing line and additional warehousing. BKT expects to reach 100 per cent utilisation at the Bhuj plant within the next two to three years.
Carbon black project on schedule
Work on the carbon black facility in Bhuj is on schedule, reports BKT. The 140,000 tonne per annum plant, currently being built with a capital expenditure of Rs 4.25 billion (£44.9 million), will enter operation with an initial 60,000 tonne per annum capacity in March 2019. The remaining capacity will be onstream by March 2021 and will help BKT achieve self sufficiency for its carbon black requirements.