Trico & 90 years in Europe – I'll drink to that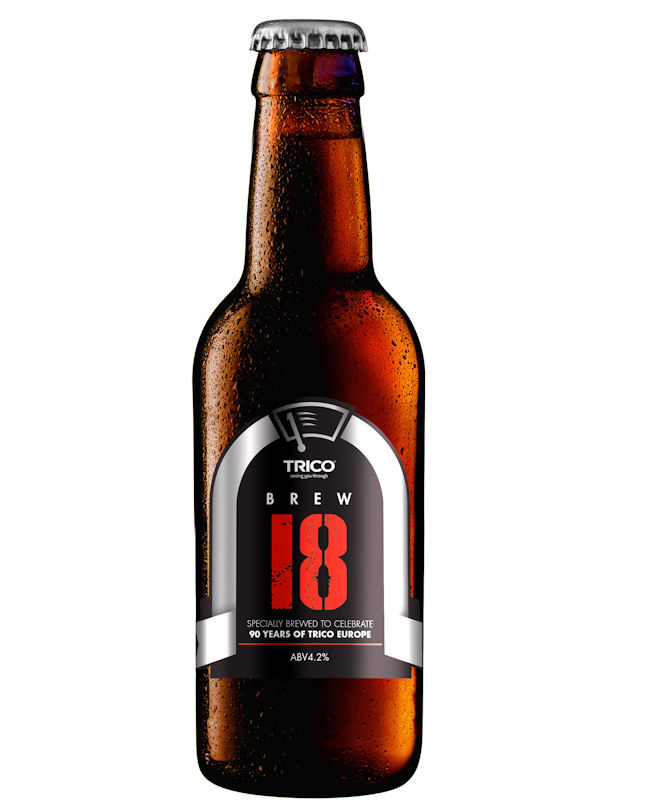 Something's brewing over at Trico, and it isn't trouble. The company has been present in Europe for 90 years now, and in correct birthday form is celebrating with beer.
Following the success of last year's Trico 'Brew 17' beer, the world's leading windscreen wiper blade developer and supplier has launched another new beer to celebrate its 90th European anniversary. The new batch is called 'Brew 18' and like its predecessor is exclusively sold at Trico Stadium, home ground to Redditch United Football Club. As was the case with Brew 17, a percentage of profits from the beer will be donated to the local Community Trust.
Brew 18 is a light golden ale with an ABV of 4.2 per cent. Trico comments that its ale is "crystal clear" – like the vision provided by Trico wiper blades. The bottle bears the Trico logo upon a silver label.
"Brew 17 was extremely well received last year, so we decided to launch another new and exclusive beer to celebrate our 90th European anniversary and once again donate a percentage of the profits to the Community Trust," comments Sam Robinson, product and brand manager for Trico. "Look out for the many promotions/giveaways we will be running until the end of the year to get your hands on a bottle or gift pack."