Seven new Vredestein Traxion Optimall sizes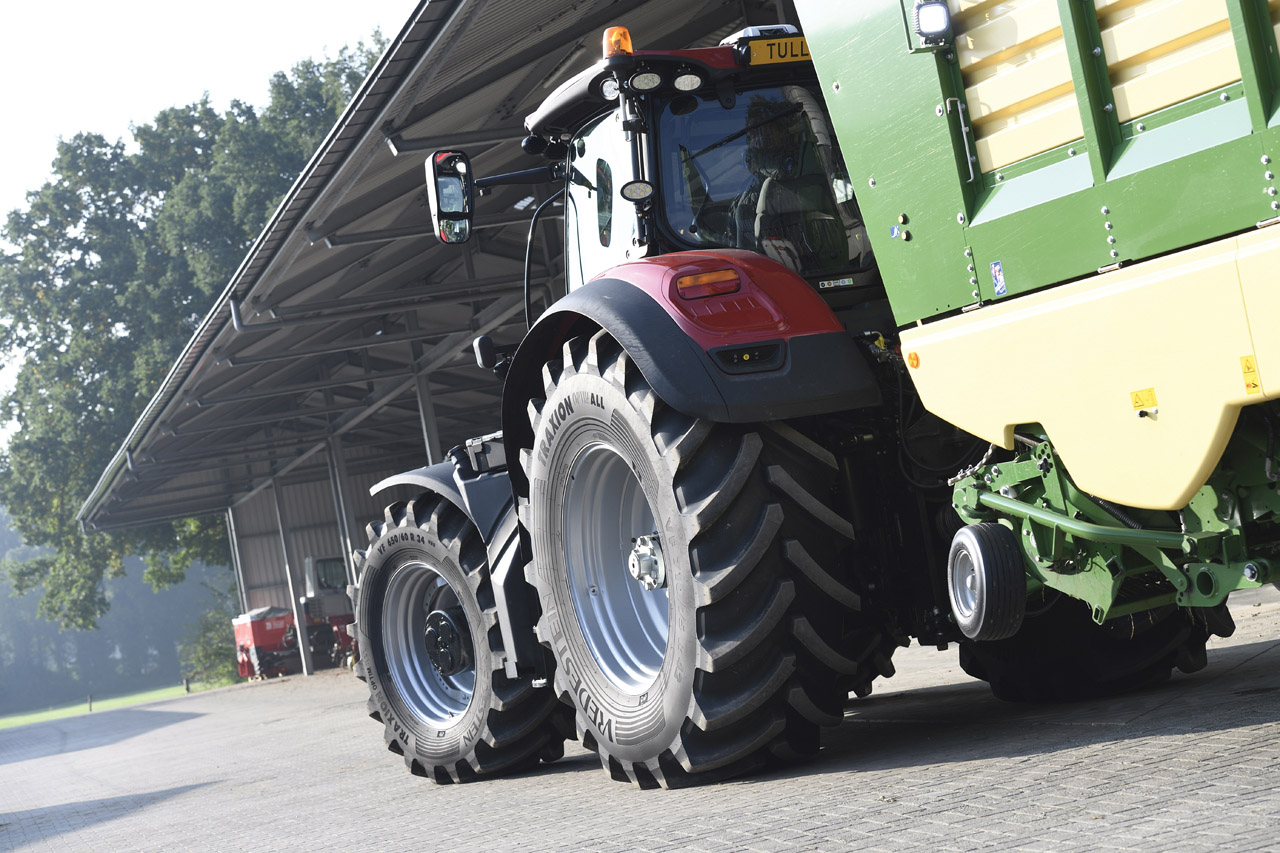 The Vredestein Traxion Optimall tyre range has grown to a total of ten fitments with the addition of seven further sizes. The first of these new sizes will be introduced at the EIMA agricultural show in Bologna next week.
The new Traxion Optimall sizes are: VF 900/60 R 42 NRO, VF 800/70 R 42, VF 800/70 R 38, VF 710/70 R 42, VF 710/60 R 34 NRO, VF 620/75 R 30 and VF 600/70 R 30.
Announcing the increased range, Apollo Vredestein states that its "next-generation Very High Flexion (VF) tyre provides unrivalled performance, with an inflation pressure far lower than its competitors." The tyre maker adds that this quality makes it "ideal for high-horsepower tractors in field jobs where traction or soil compaction are critical."
Studies by German agricultural industry organisation the DLG (German Agricultural Society) show that the Vredestein Traxion Optimall provides a peak performance at an inflation pressure 40 per cent lower than that of Increased Flexion (IF) tyres and 25 per cent lower than that of other VF tyres available in the market. Apollo Vredestein comments that this results in seven per cent more productivity and less soil compaction. The Traxion Optimall is also suitable for use with Central Tyre Inflation Systems (CTIS).