New Oil Guide by Liqui Moly provides clarity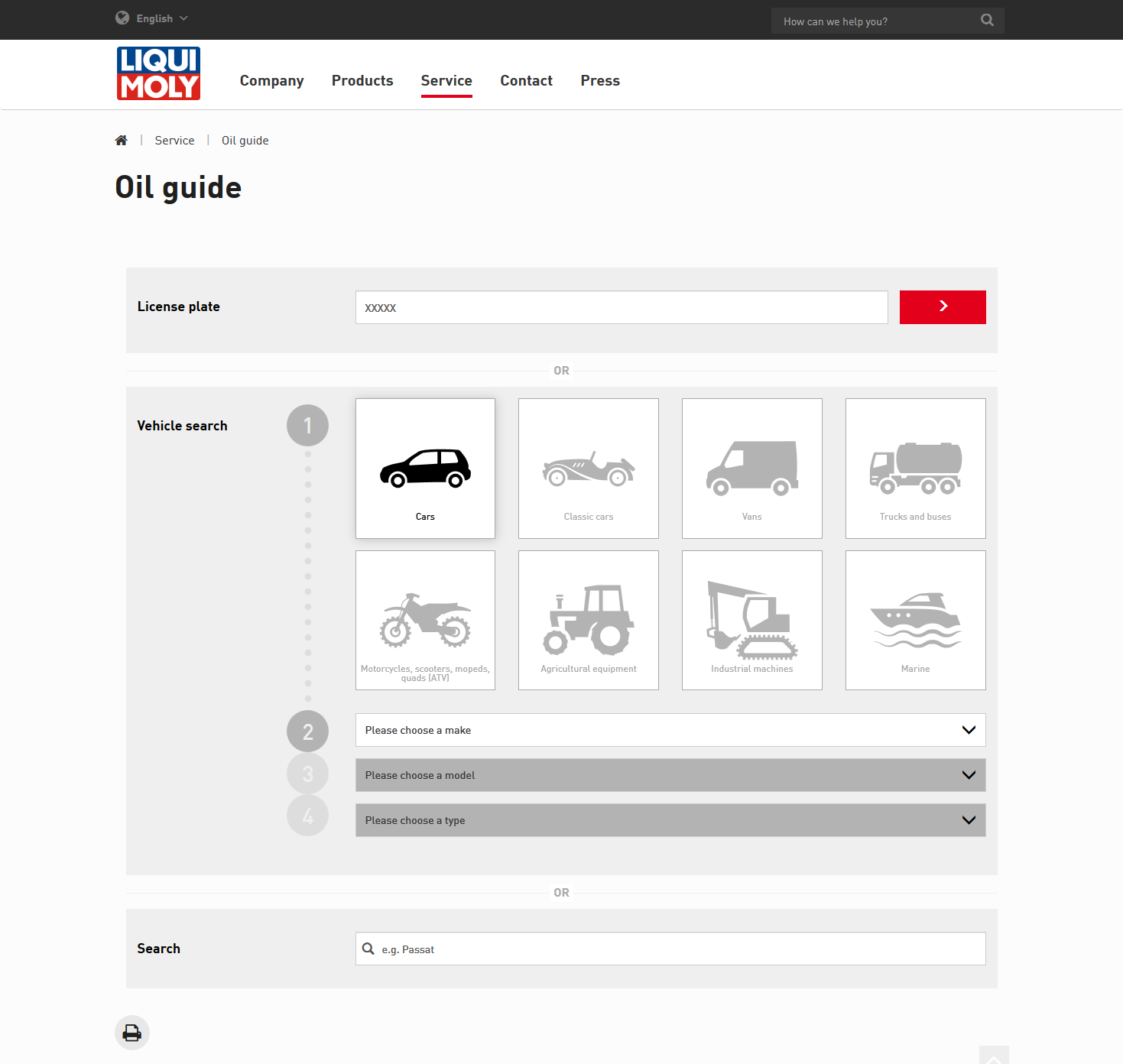 Oil is no longer a general lubricant, but a highly specialised, liquid replacement part that has to precisely fit the corresponding engine. But finding your way through the crowded field of oil specifications, approvals and brands is not easy. The new oil guide by the German oil and additive specialist Liqui Moly, available through the company's website, aims to provide a way to navigate the current market.
"The oil guide is the most popular part of our website," says Günter Hiermaier, CEO of Liqui Moly. "Every day, 5,000 users search for the right oil here: Garage professionals and car drivers alike." The guide allows users to select the make, model and engine with a few clicks, generating a list of the right motor oils. This is important because motor oil isn't just motor oil anymore, Liqui Moly adds. Using the wrong oil is like fitting the wrong replacement part. The consequences range from a loss of warranty to increased wear and engine problems right up to total engine failure.
But the oil guide can do even more: It also lists the right gearbox oils, brake fluids, radiator antifreeze, power steering oils as well as other operating liquids. And not just for cars, but also for motorbikes, classic cars, commercial vehicles, construction equipment, agricultural vehicles and boats. It is more intuitive to use than its predecessor. Furthermore, a great deal has been improved behind the scenes and the database has been updated. It now covers around 80,000 different vehicles. The makes range from A for Abarth from Italy to Z for ZX Auto from China. In the UK and Ireland, the licence plate can alternatively be entered in order to find the right oil.
"Our oil guide is particularly useful, because it covers more than just engine oils and we are also able to offer all of these liquids," says Günter Hiermaier. "Such a broad range of automotive chemicals makes Liqui Moly unique."