From T2 to TractorMaster – Continental's 90 years in agri tyres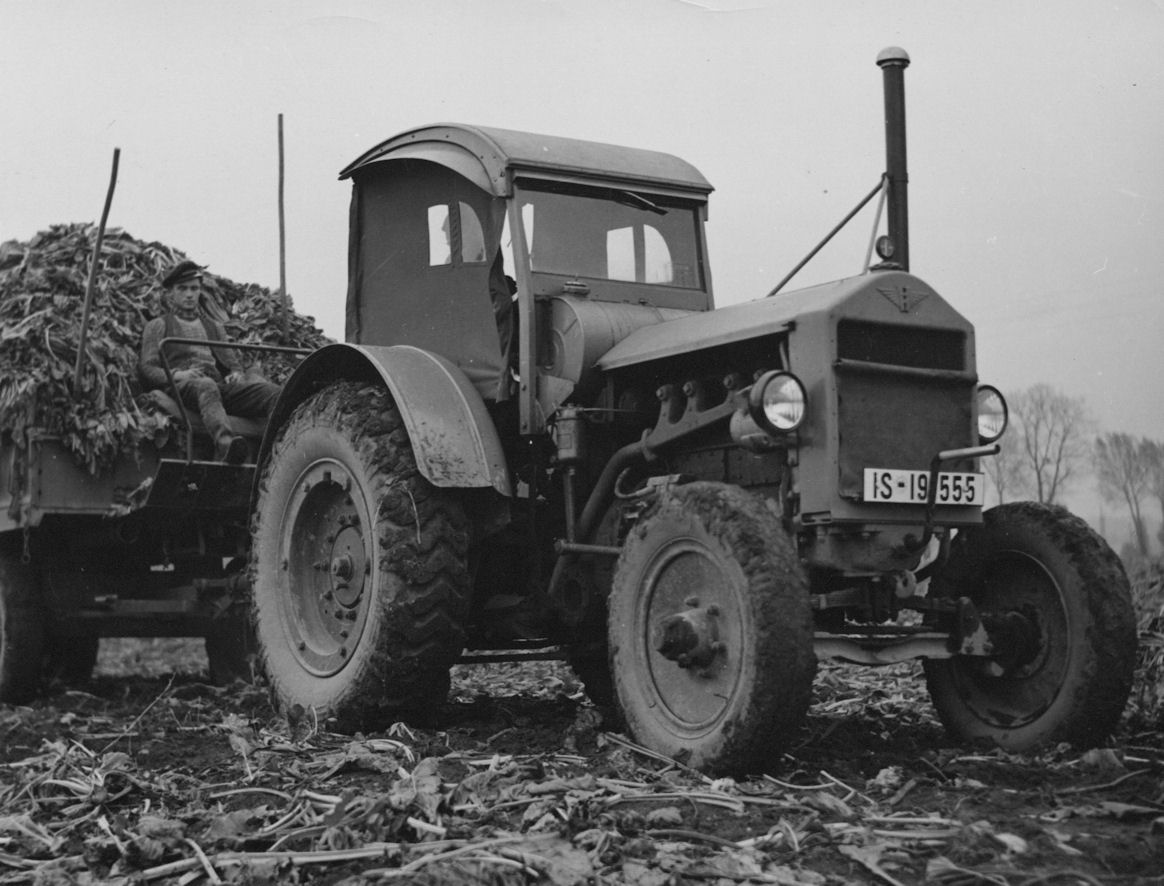 It's back in the agricultural tyre game and will offer more than 100 agricultural sizes by 2019, however Continental is no newcomer to the business. This year marks the 90th anniversary of the introduction of Continental's first pneumatic agricultural tyre.
For Continental, the agricultural tyre story begins in 1928 with the release of the T2. This first pneumatic model was followed four years later by the T3, which provided better tractive force, and in 1938 the tyre maker enhanced this further in its T4 by separating the tread lugs in the centre of the pattern. Reducing slip in this way rendered the use of chains and grippers redundant.
After focusing on other applications in the following years, Continental directed its focus back to agricultural tyres in the 1950s and launched its next stride forward, the Continental Farmer, in 1955. Thanks to a new rib design with tapered, reinforced cleats as well a wider lug tread with improved self-cleaning properties, the Farmer improved traction on virtually all soils by up to 20 per cent compared with previous models.
The company expanded around the world in the second half of the 20th century, and the agricultural segment took a back seat to other businesses. It was sold off in 2004 and the license for producing and marketing agricultural tyres under the Continental brand passed to CGS/Mitas. In 2016, Continental reacquired these brand rights ahead of schedule and returned to the agricultural tyre market with its Tractor70 and Tractor85 radials. In August 2018, Continental added the TractorMaster to its reborn agricultural portfolio.
"Over the last ninety years, we have repeatedly proven how agriculture customers all over the world can rely on Continental as a partner to provide innovative and efficient solutions," says Enno Straten, head of Commercial Specialty Tires (CST). "Mega-trends such as digitisation, connectivity and automation are significantly changing the face of the agricultural sector and the everyday work of farmers, and the productivity of agricultural machinery, including suitable tires, plays a key role in this. For this reason, we will continue our work to develop and expand our portfolio of agricultural tyres in the future."