First Line offers promotions to Groupauto and UAN members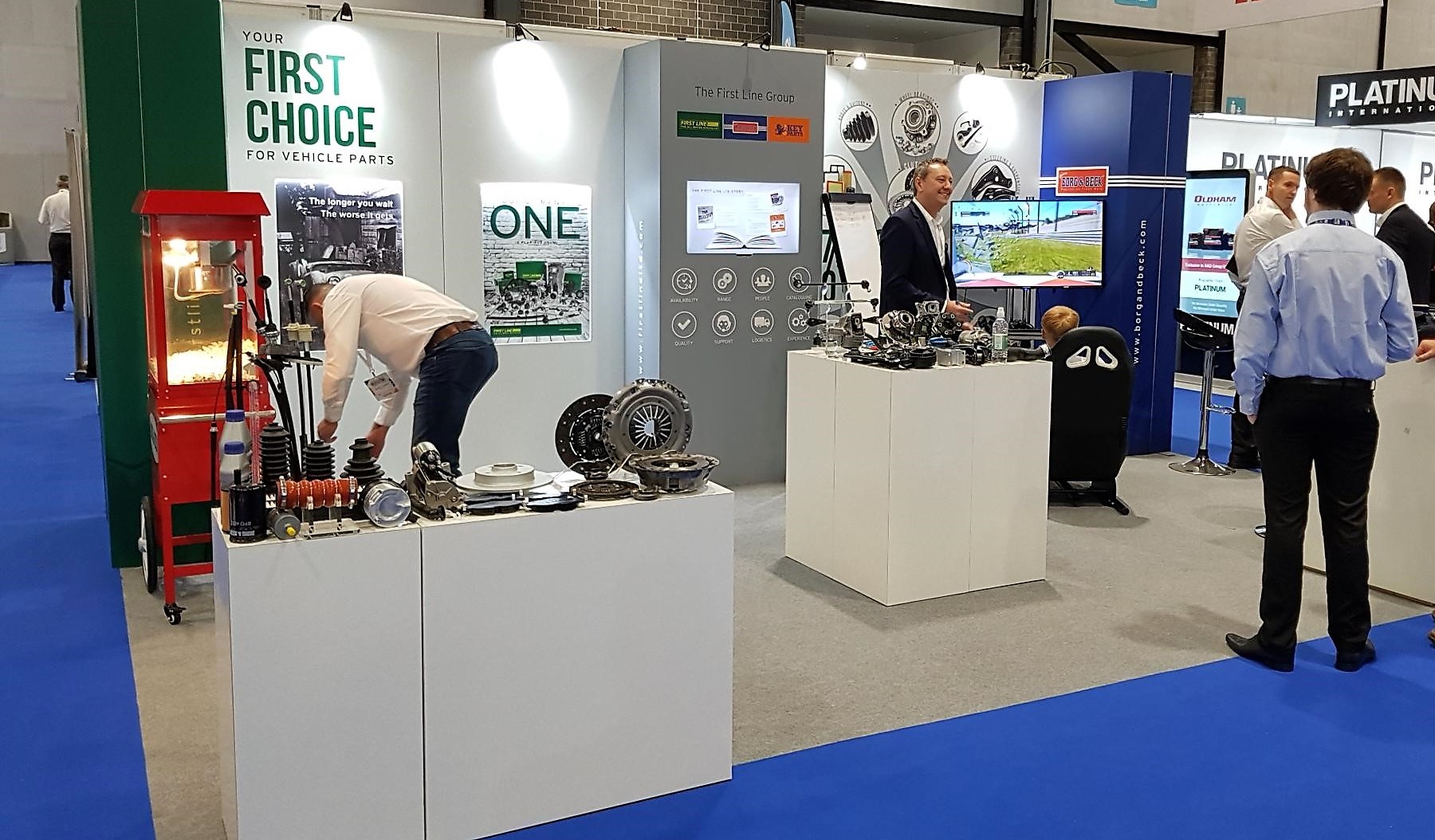 In addition to its range of quality products under the First Line, Borg & Beck and Key Parts brands, First Line Ltd offered Groupauto and UAN members four in-show promotions to provide the 'icing on the cake' during the groups' recent combined trade event for both factors and workshops.
Although members were naturally familiar with First Line's four key principles of providing its customers with a diverse range of products, excellent availability and superb customer service, alongside a well-deserved reputation for quality, the promotions offered additional benefits to those visiting its passenger car and CV related stands.
For workshops, members that subscribed to the company's useful and instructive email news updates had the chance to win a years' supply of First Line branded floor mats – a really useful consumable that allows workshops to demonstrate due care and attention to the cleanliness of their customer's vehicles.
Reaching out to the factor membership, orders placed during the show of more than £1,000, qualified them for a prize draw to win a fabulous PS4, complete with the latest F1 2018 game. In addition, the fastest five racers that set a time on the company's stand-based console, walked away with a free copy of the F1 2018 game.
CV factors didn't lose out either, as to celebrate the introduction of Borg & Beck CV brake pads, members that placed an order of more than £500 during the event, had the opportunity to win an exclusively commissioned diecast replica of a contemporary Borg & Beck liveried truck and trailer.
Finally, 25 of the company's ever-popular Borg & Beck heritage T-shirts were also up for grabs for CV members that signed up to the Borg & Beck email news update.
Commenting on the event, global marketing director, Jon Roughley said: "The promotions we offered during the show worked really well and complemented our highly respected and very popular product ranges.
"Both of our stands were extremely busy throughout and the F1 game was a real hit, but the most important thing was to be able to engage with the members, answer their questions and restate our ongoing commitment to the group, which was reflected in a substantial number of orders placed on the day. In short, it was a great success for both the First Line and Borg & Beck, as well as the Key Parts brands."