Conti Auto Express winter tyre test treble reflects VisionZero initiative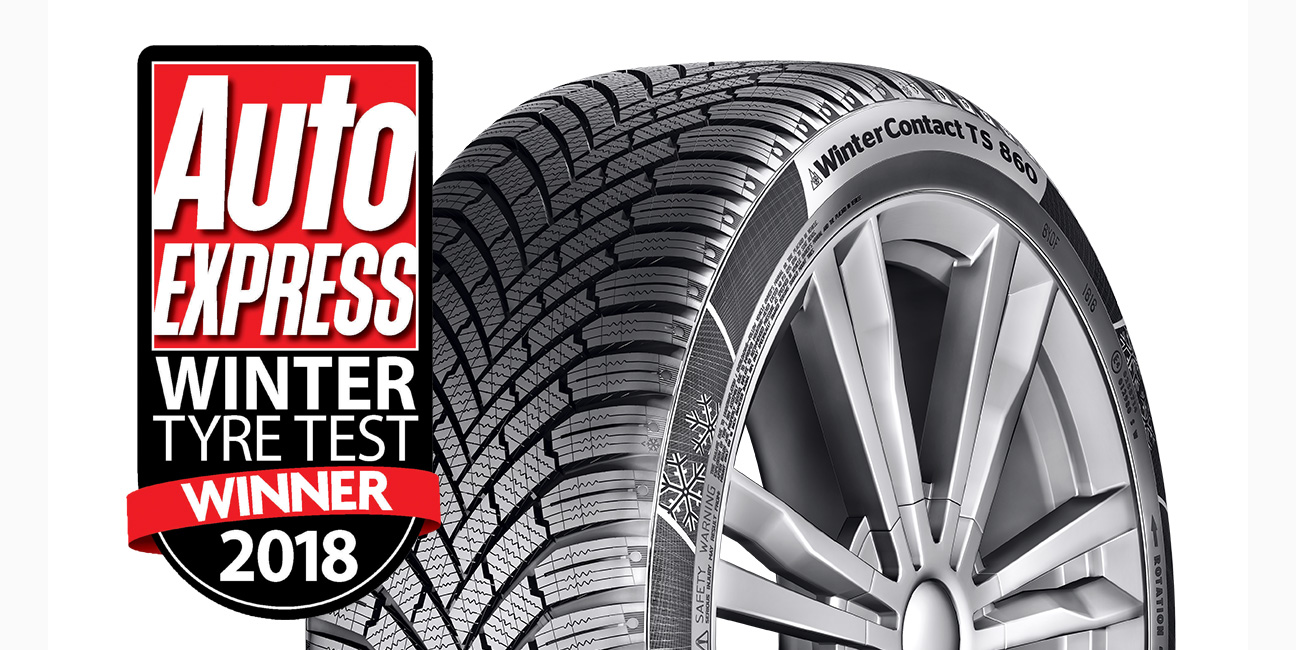 Continental has commented on its victory in the Auto Express winter tyre test, which represented a third in the three years since the WinterContact TS 860's launch.
Auto Express stated that the tyre "could almost be designed for British winters. Continental set the pace in the wet braking and handling, and felt sharp on the track, with impressive traction in corners. It's rare that a tyre picks up a hat-trick of wins in our tests, but the Continental TS 860 has done exactly that, yet again putting together a series of top results in all weathers."
Mark Griffiths, communications & automotive partnership manager at Continental, said: "The Continental WinterContact TS 860, with another tyre test win, continues to show the exceptional performance of our products. With both a summer and winter tyre test win in 2018, this continued test success is an excellent endorsement for Continental's continued ambition to improve driver safety as part of our VisionZero initiative. Whatever the weather, Continental is proving to the best choice to keep drivers safe on the road."
Conti revealed its combination of characteristics that made the triple possible. The WinterContact TS 860 combines the manufacturer's Cool Chili compound, which has a high proportion of silica, allowing drivers to brake in shorter distances on wet roads, and high performance resins that maintain the flexibility of the compound even at low winter temperatures.
An additional drainage channel in the tread block – the Liquid Layer Drainage system – helps speed up water evacuation, cutting braking distances on icy roads. The directional V-shaped tread is SnowCurve technology with its high-grip 3D groove wall structure. With an additional groove in the wall of the tread blocks, the meshing effect with compressed snow is improved and therefore offers greater grip and provides better traction on snow-covered roads.
Winters in Central Europe are mainly cold and wet, with ten rainy days per month expected between October and March. With temperatures hovering around zero, that of course means an elevated risk of black ice – and indeed, one accident in four involving injuries is caused by slippery roads. That's why the specifications for the new WinterContact TS 860 focus on delivering maximum safety on wet and icy surfaces.
The end of 2018 will see the WinterContact TS 860 available in 96 different sizes for 13 to 21-inch rims. The award-winning winter tyre from Continental scores a B rating for wet grip and 71-75 dB on the EU Tyre Label size-dependent.